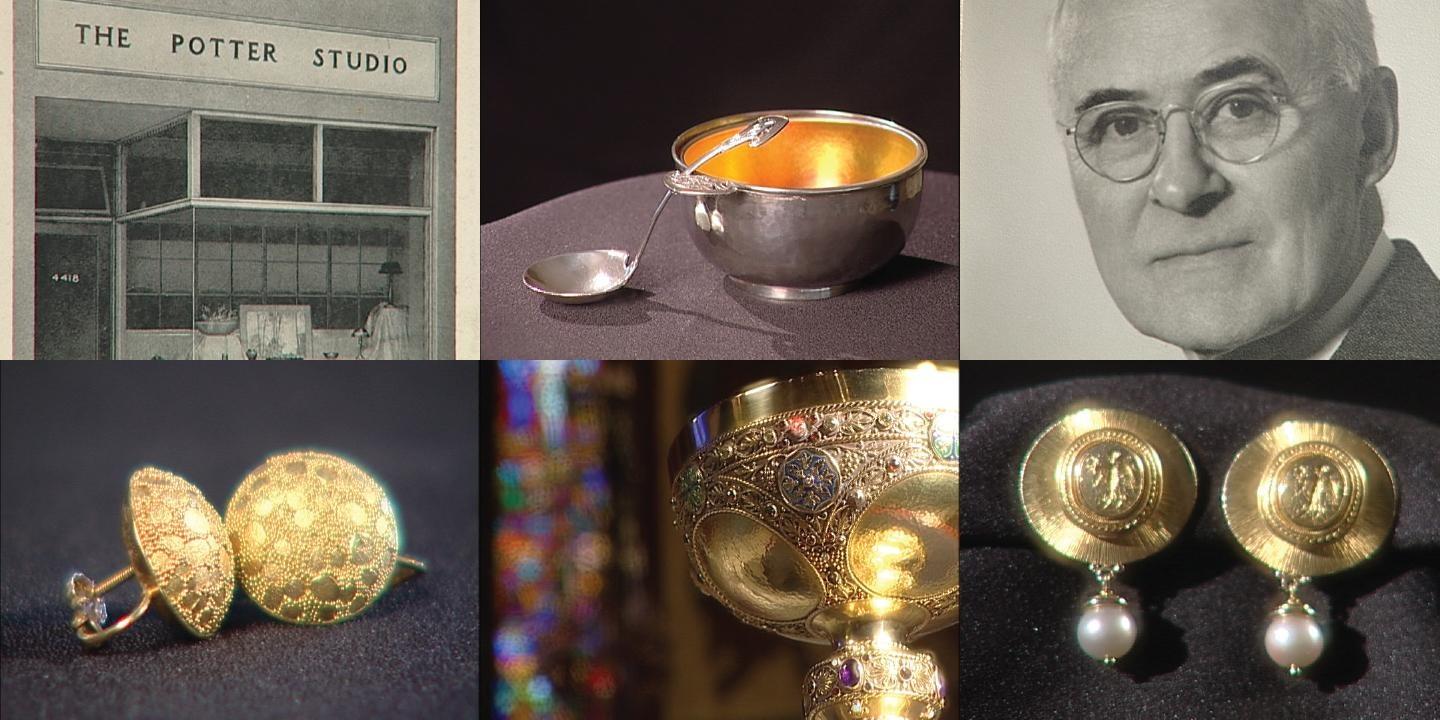 Transcending Time—The Story of Potter and Mellen
Produced by Mark Stone of Storytellers Media Group, LTD, of Cleveland, this documentary features the history of Potter and Mellen, Inc., a landmark metalworking and custom jewelry studio in Cleveland.
The half-hour program profiles the history of the company, established in 1899 as The Potter Studio by Cleveland-born Horace Ephriam Potter, a Cleveland School of Art graduate whose time in England inspired much of his work. Louis Mellen became a partner in 1933, establishing the new corporation of Potter and Mellen, Inc.
Potter's decorative pieces incorporate modern design elements with historic artifacts and ornaments into exquisite brass and silver art objects. These and his exceptional jewelry pieces, along with the work of Louis Tiffany, are considered highly emblematic of the 20th century Arts and Crafts movement.
Potter embraced the making of objects by hand as a desirable alternative to factory-made products. The works of his Potter Studio craftsmen continue to be exhibited in major art museums throughout the country, including an exhibit on the Arts and Crafts movement that runs through Jan. 8, 2006 at the Cleveland Museum of Art.
The program includes interviews with master goldsmiths John Paul Miller and Jim Mazurkewicz, collecting authority Terry Kovel and curator Henry Hawley.
Premiered on PBS Western Reserve, December 2005.