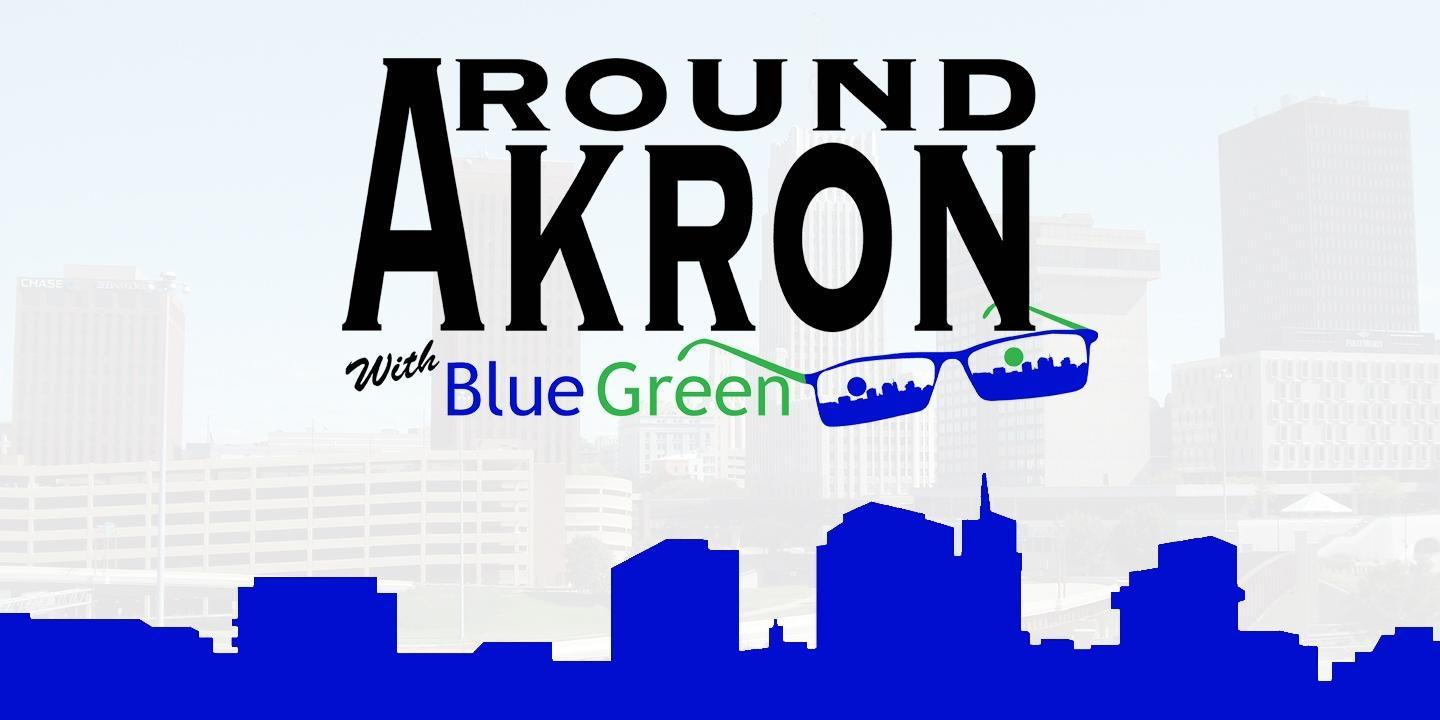 Around Akron with Blue Green
This monthly half-hour series is the work of Akron producer Blue Green, who says, "The goal of the show is to shine a spotlight on all of the good things that Akron has to offer." Green noted that the city of Akron is a wonderful place in which to live, work, stay and play, but he feels "to truly be a great city, we need our own Akron-based news and local television programming."
Each show consists of four stories, including segments on dining, arts and culture, history, business, and movers and shakers.
Next on AROUND AKRON WITH BLUE GREEN
PBS Western Reserve (WNEO 45.1 / WEAO 49.1):
Thursday, May 18, at 8 PM
Friday, May 19, at 1 AM
Saturday, May 20, at 11 AM
Wednesday, May 24, at 4 PM
Sunday, May 28, at 9 AM
Monday, May 29, at midnight
Wednesday, May 31, at 11:30 PM

Fusion (WNEO 45.2 / WEAO 49.2):
Saturday, May 20, at 2:30 PM
Sunday, May 21, at 7:30 PM
Tuesday, May 23, at 10:30 PM
Sunday, May 28, at 8:30 PM
Host Blue Green meets up with Tom Ghinder to learn all about the Akron Promise City Series Neighborhood Races. Then it's off to downtown to Cilantro to eat some Thai and Sushi. After dinner, it's next door to the Akron Axe House to learn how to throw an Axe. To wrap things up, Blue talks with Shammas Malik, Akron's next Presumptive Mayor.