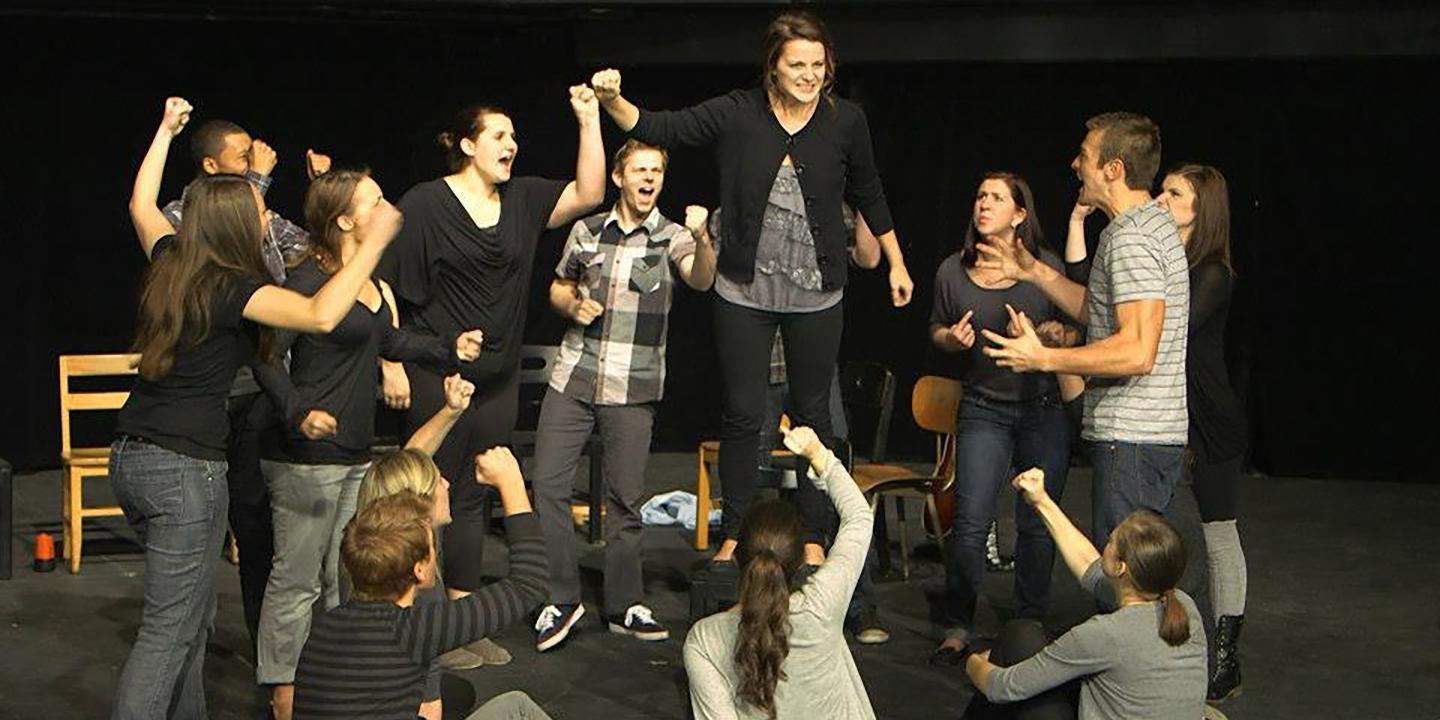 "May 4th Voices" is a play that brings together first-person narratives about the May 4, 1970, shootings at Kent State University. This video production of the play, which was written by David Hassler and directed by Katherine Burke, is based on the Kent State Shootings Oral History Project, which includes more than 115 interviews with National Guardsmen, students, townspeople and politicians. The interviews capture the sense of trauma, confusion and fear felt by people who witnessed or were involved with the May 4 shootings at KSU.
First performed in 2010 in commemoration of the 40th anniversary of the shootings, the "May 4th Voices" play is composed of verbatim excerpts from the Kent State Shootings Oral History Project, except for the voice of the narrator, Maj Ragain, who recites excerpts from his prose poem "May 4, 1970 / A Memory." Ragain was a graduate student on campus that day and now teaches creative writing at KSU and in the Kent community.
The 90-minute production was funded by a grant from the Ohio Humanities Council and by Kent State University's College of Arts & Sciences, History Department, Wick Poetry Center and School of Theatre and Dance. Additional support was provided by PBS Western Reserve, The Kent Stage, Kent State University Press and Kent Historical Society.
Premiered on PBS Western Reserve in 2013.
Related Resources:
The Kent State University Press
"May 4th Voices: Kent State, 1970: A Play" book
http://www.kentstateuniversitypress.com/2012/may-4th-voices
A Teacher's Resource Book for May 4th Voices: Kent State, 1970
http://www.kentstateuniversitypress.com/2012/teachers-resource-book-for-may-4th-voices
"May 4th Voices: Kent State, 1970" DVD
http://www.kentstateuniversitypress.com/2012/may-4th-voices-dvd
Kent State University
College of Arts & Sciences
http://www.kent.edu/cas
Department of History
https://www.kent.edu/history
The May 4th Visitors Center
https://www.kent.edu/may4visitorscenter
Wick Poetry Center
https://www.kent.edu/wick