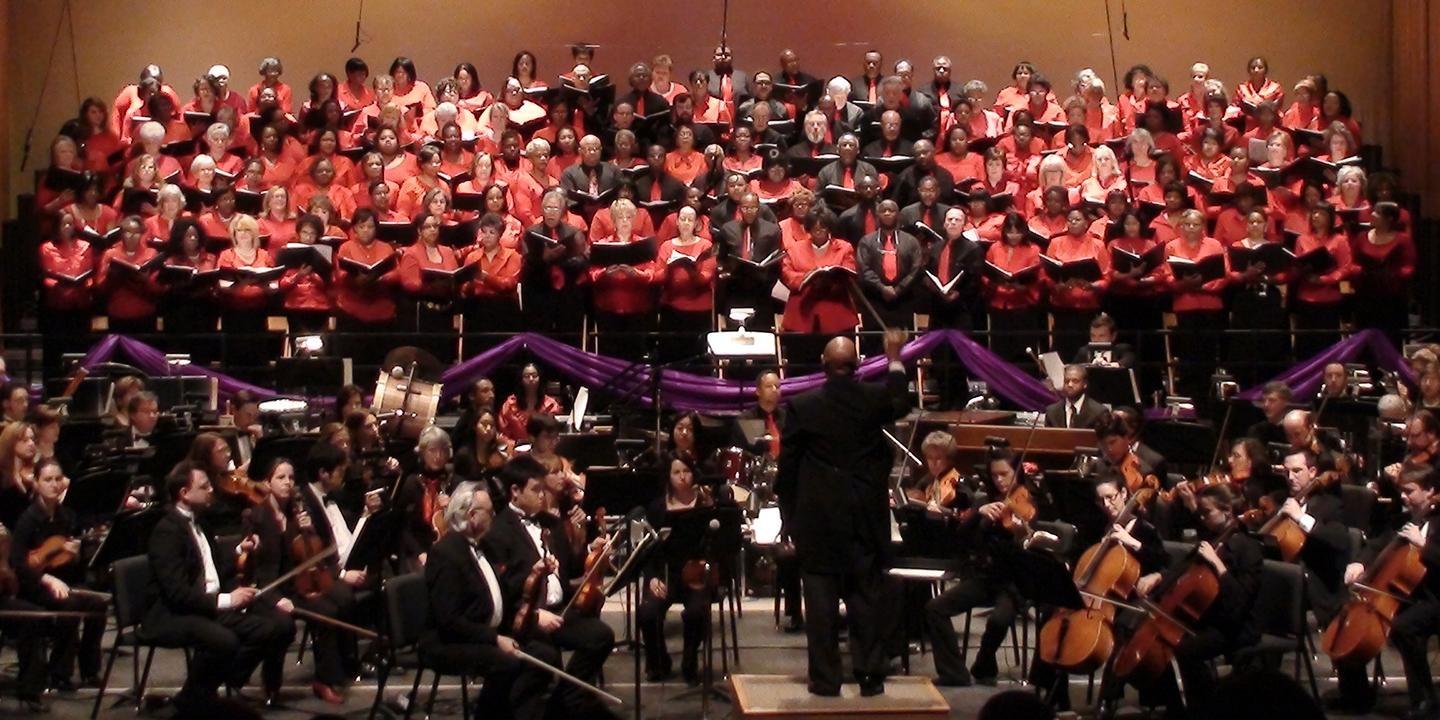 Gospel Meets Symphony: Let Freedom Ring!
For 16 years, the Akron Symphony Orchestra and its 200-voice Gospel Choir have sung of America's diversity with one common voice. This year they celebrated Abraham Lincoln's 200th birthday with Maestro Christopher Wilkins and guest conductor Roland Carter sharing the podium. PBS Western Reserve presents highlights of the Feb. 7, 2009 concert in its new production, Gospel Meets Symphony: Let Freedom Ring!
The program captures Maestro Wilkins leading the combined orchestra and the 200-voice volunteer choir from over 50 area churches. It also features Charles J. Myricks, a local composer and minister at Arlington Church of God, who conducts several of his own works. Other works featured include "Verdi Va Pensiero," "This Morning When I Rose" and "Ride On, King Jesus."
A PBS Western Reserve production, 2009.