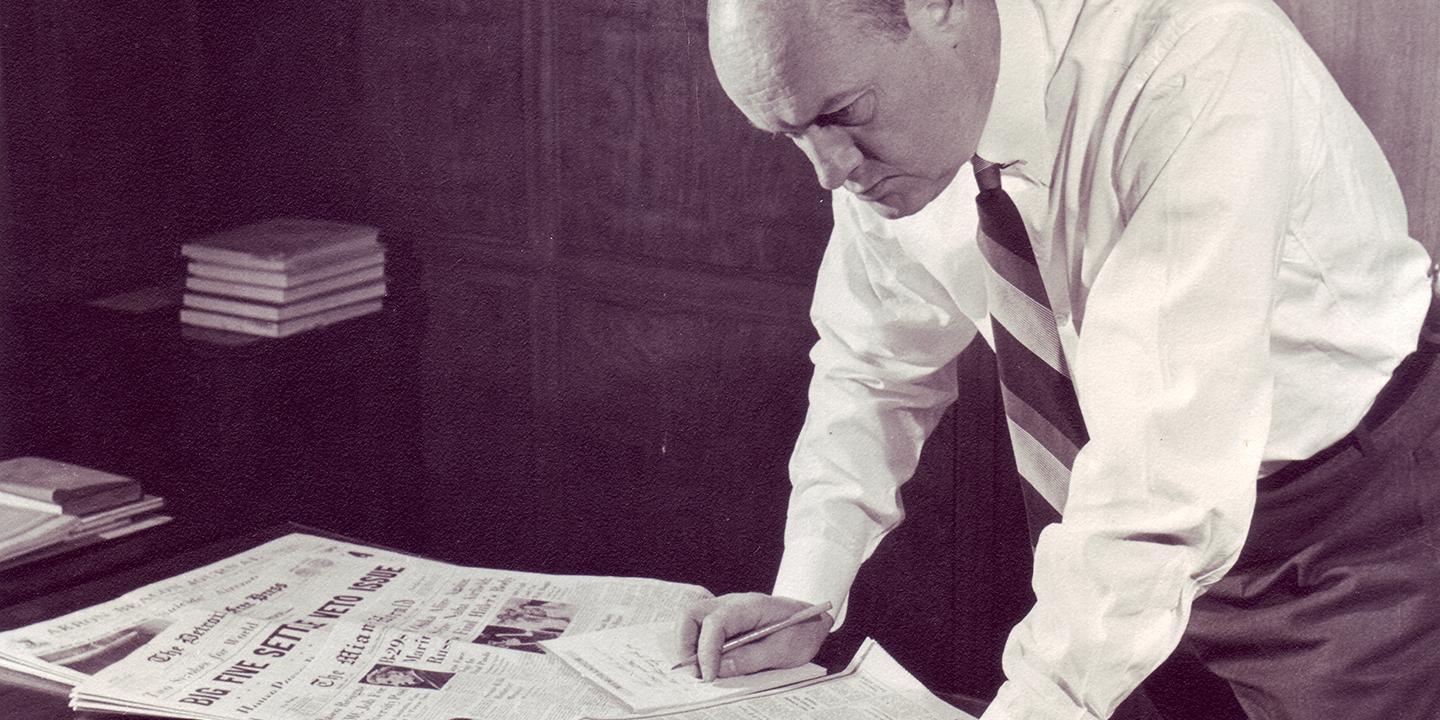 Final Edition: Journalism According to Jack and Jim Knight
John (Jack) and Jim Knight were Akron brothers and prominent national figures who owned and ran the Beacon Journal newspaper in the 1900s. They eventually created the Knight-Ridder Newspapers Inc. empire of 31 daily and 26 nondaily newspapers, including the well-known Detroit Free Press, Miami Herald, Philadelphia Inquirer and San Jose Mercury News.
Produced and written by Paul Jacoway, of Paul R. Jacoway Productions of Akron, and Kathleen Endres, Ph.D., distinguished professor of communication at The University of Akron, and directed by Jacoway, the documentary tells the story of the Knight family, the Beacon Journal and the rise and fall of Knight-Ridder.
Narrated by David Lieberth, Akron's deputy mayor, the documentary features interviews with popular local newspaper writers Abe Zaidan and Michael Douglas, Akron Beacon Journal Editor Bruce Winges and Knight Foundation President Alberto Ibarguen.
The production was underwritten by a grant from the Ohio Humanities Council, a state affiliate of the National Endowment for the Humanities.
Premiered on Western Reserve PBS in 2009.