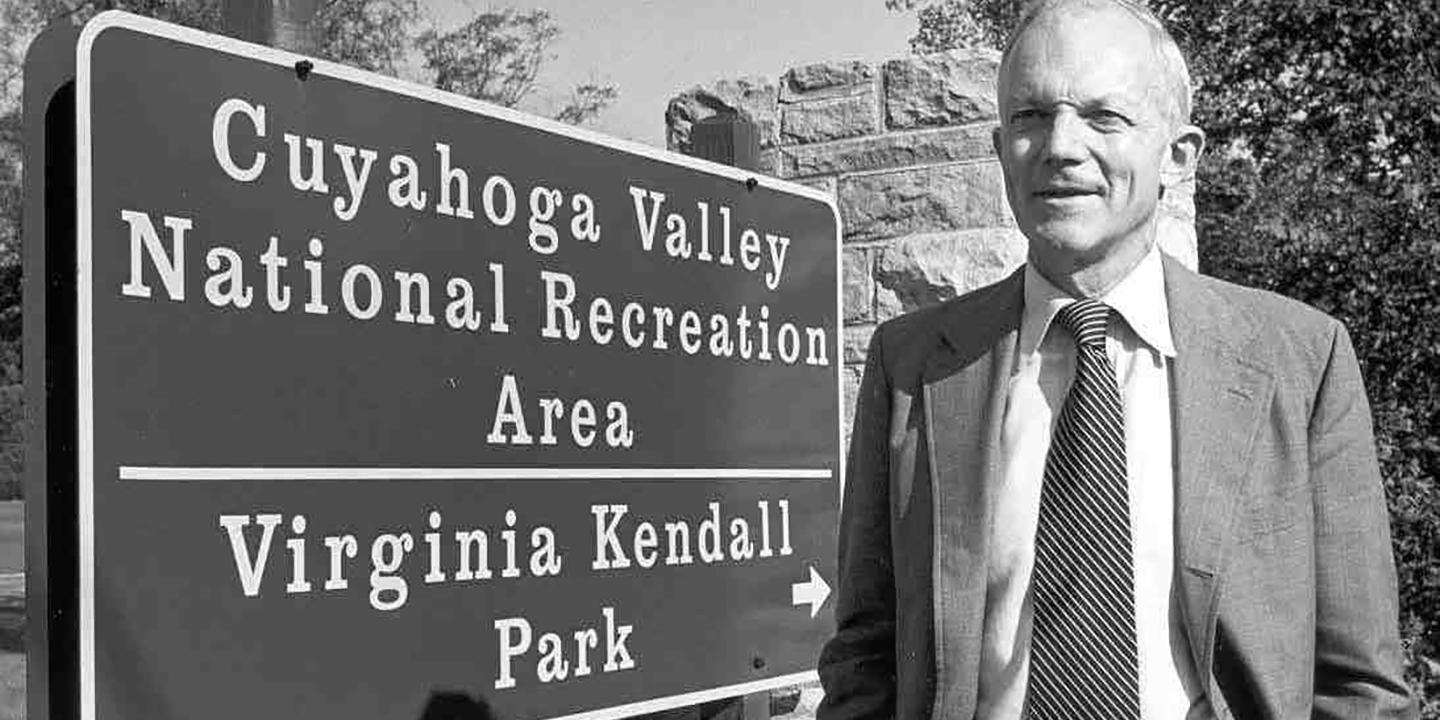 A Tree Grows in Washington: The John F. Seiberling Story
PBS Western Reserve proudly presented the exclusive broadcast premiere of this local independent production. Paul Jacoway, producer of A TREE GROWS IN WASHINGTON: THE JOHN F. SEIBERLING STORY follows the career and life of Akron-born Congressman John Seiberling, who was first elected in 1970 and was reelected seven more times. We hear from his siblings and children, as well as Congressman Ralph Regula and Congresswoman Betty Sutton. The program was co-written and is narrated by Michael Douglas, editorial page editor of the Akron Beacon Journal.
The Seiberling family was an important employer in the Akron-Canton area, as they built the Goodyear Tire and Rubber Company. Seiberling's mother was an important figure in the founding of Alcoholics Anonymous and his family's one-time home was Stan Hywet, now a national museum.
While in Congress, Seiberling served on the House Judiciary Committee that held the impeachment hearings against President Nixon. He also had a keen interest in preserving our nation's natural resources. He played a key role in the enactment of the 1980 Alaska National Interest Lands Conservation Act and was instrumental in the creation of the Cuyahoga Valley National Park. Born Sept. 8, 1918, he died in 2008.
Producer Jacoway is best known locally for his film FINAL EDITION: JOURNALISM ACCORDING TO JACK AND JIM KNIGHT, which premiered on PBS Western Reserve in 2009 and won a regional Emmy Award.
Premiered on PBS Western Reserve, September 2013.