Program Highlights
PBS Western Reserve gets in the Halloween spirit with a lineup of ghastly, ghoulish programs airing throughout October.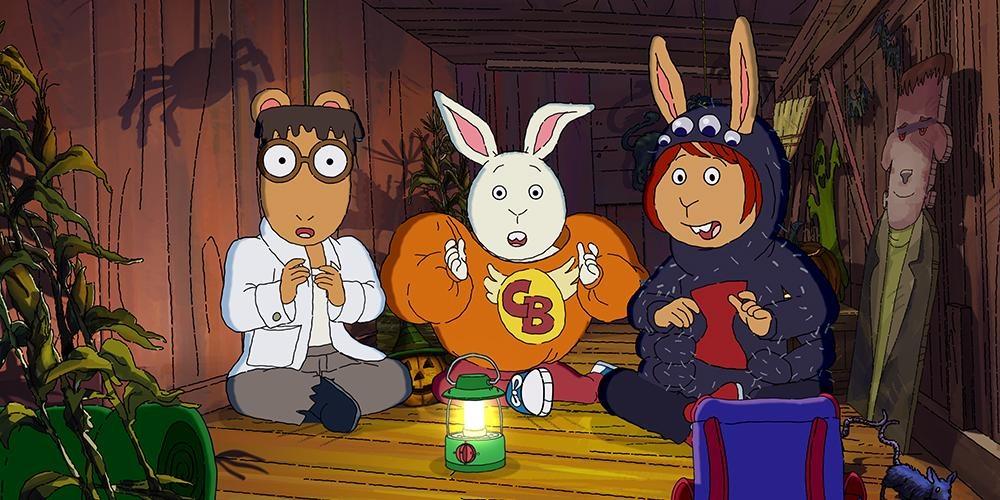 Arthur and the Haunted Tree House
Thursday, Oct. 21, at 1 PM
Wednesday, Oct. 27, at 7:30 AM
Friday, Oct. 29, at 6:30 AM
Sunday, Oct. 31, at 7 AM
Francine meets an old woman who has a mysterious past; Binky ends up at Mr. Ratburn's haunted house; Muffy and Bailey cut through a dark cemetery; Arthur, Buster and Ladonna fear their treehouse may be haunted.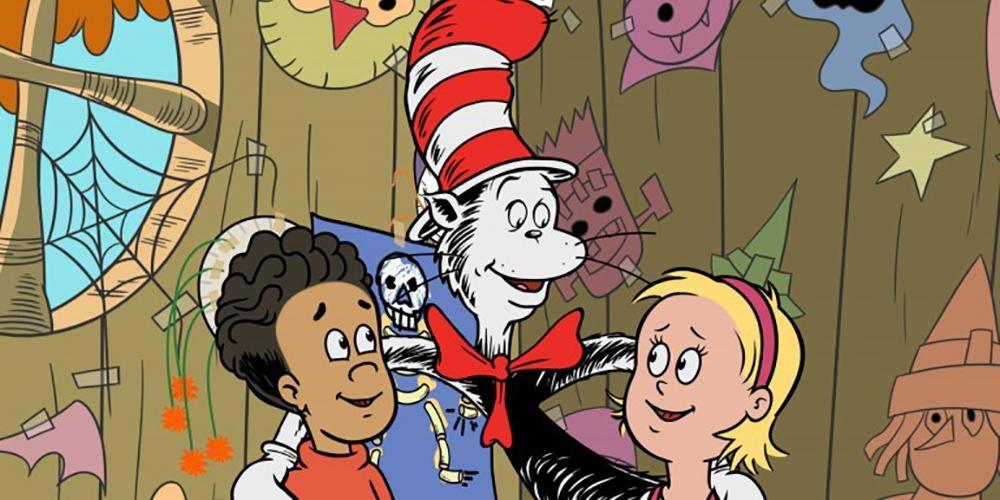 The Cat in the Hat Knows a Lot About Halloween
Wednesday, Oct. 20, at 9 AM
Friday, Oct. 29, at 9 AM
The Cat in the Hat takes Nick and Sally on the craziest Halloween ride filled with howlers and shockers and scary fandangles, big laughs and music and fun from all angles!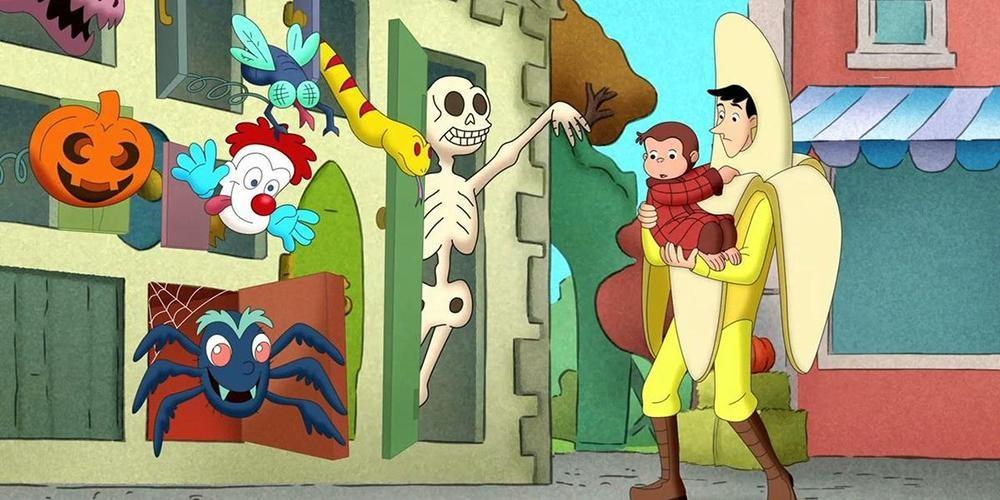 Curious George: A Halloween Boo Fest
Monday, Oct. 18, at 10 AM
Tuesday, Oct. 26, at noon
Friday, Oct. 29, at 1 PM
It's George's first Halloween in the country, and Bill tells him and Allie a spooky tale called "Legend of No Noggin," about a hat-kicking scarecrow who haunts the countryside on Halloween. But is the legend real? George and Allie are determined to find out by taking a picture of No Noggin in hat-kicking action.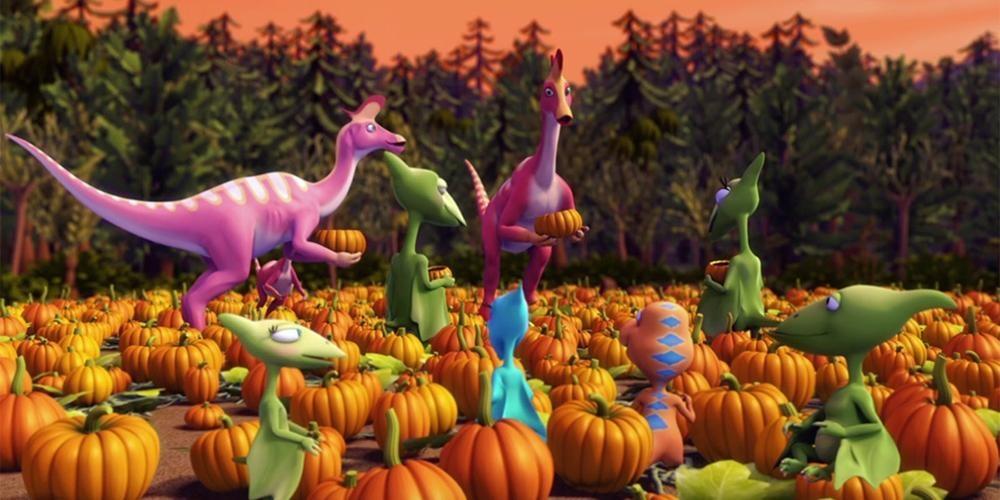 Dinosaur Train, Haunted Roundhouse / Big Pond Pumpkin Patch
Thursday, Oct. 14, at noon
Monday, Oct. 25, at noon

"Haunted Roundhouse" Dad takes the kids on a special Night Train to Troodon Town, where the Troodons have decorated their Roundhouse into a "haunted house" for a spooky party. The kids end up meeting a strange new nocturnal creature—a mammal named Vlad Volaticotherium, who was hiding in the roundhouse trying to get some sleep.
"Big Pond Pumpkin Patch" The Pteranodon family learns more about the customs of their neighbors, the Lambeosaurus family, when they are invited for the first time to accompany them to the Big Pond to celebrate "Gourd Day"—a kind of Mesozoic Halloween. The kids see their first pumpkins, and Larry Lambeosaurus even shows our family how to hollow them out and carve faces into them.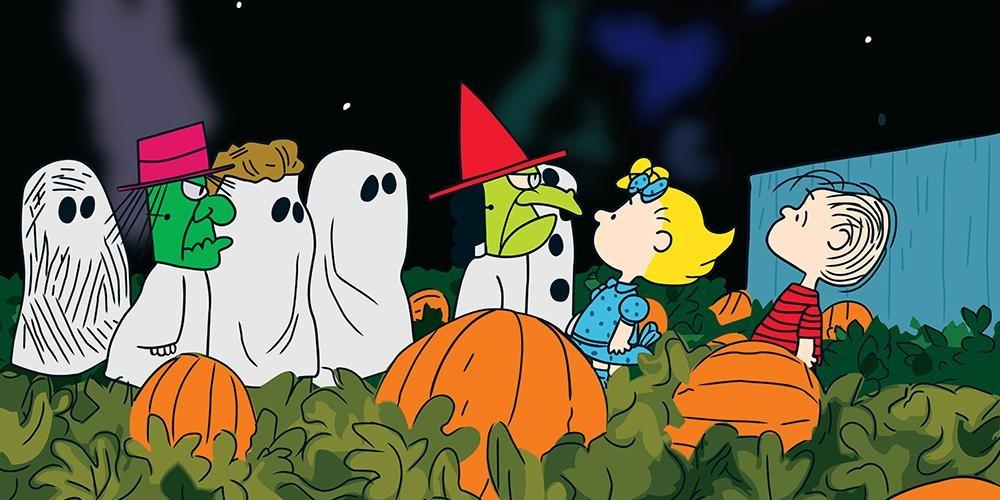 It's the Great Pumpkin, Charlie Brown
Fusion (WNEO 45.2 / WEAO 49.2):
Sunday, Oct. 24, at 8 PM

Join the Peanuts gang for a timeless adventure as Charlie Brown preps for a party, Snoopy sets his sights on the Red Baron, and Linus patiently awaits a pumpkin patch miracle.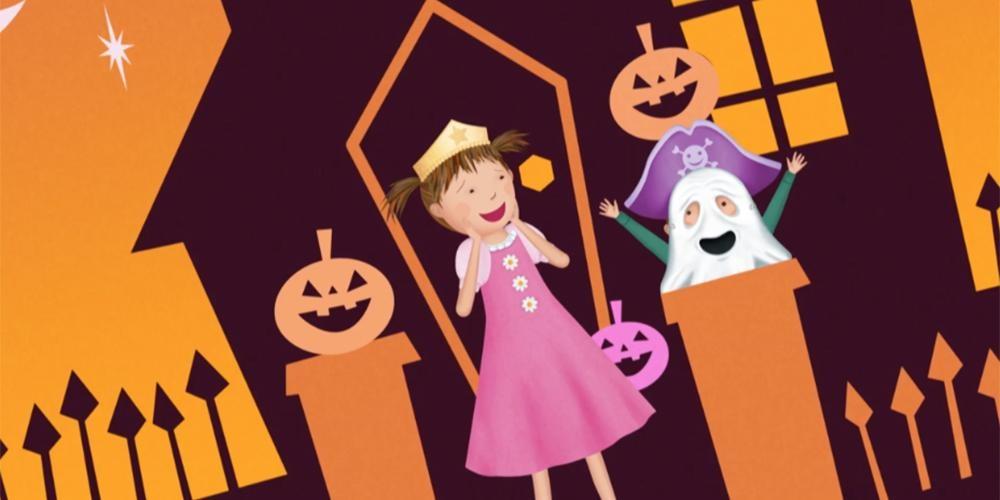 Pinkalicious & Peterrific, Pink or Treat / Berry Scary
Thursday, Oct. 21, at 11:30 AM
Friday, Oct. 29, at 11:30 AM
"Pink or Treat" A huge storm has knocked out Pinkville's power lines just days before Halloween! It looks like the holiday will be canceled—that is unless Pink-a-girl and Pirate Peter can find a way to save the day!
"Berry Scary" Pinkalicious, Peter, Rafael and Frida are off to collect berries for their homemade smoothies, but when they arrive at the community garden, they find birds have eaten almost all the berries! To keep the birds away, the kids build a scarecrow—but will it be scary enough?
Wild Kratts: Creepy Creatures
Thursday, Oct. 28, at 10:30 AM
The Wild Kratts aren't too sure what to do for Halloween. Should they go trick or treating or just have a Halloween Party? The Kratt bros decide that the best thing to do is to discover some new "creepy cool" creatures. Heading off to find these new animals friends, Martin and Chris don't realize that Zach and the other villains have come up with a plan to ruin Halloween. Can the Wild Kratts defeat the villains and still get to celebrate Halloween?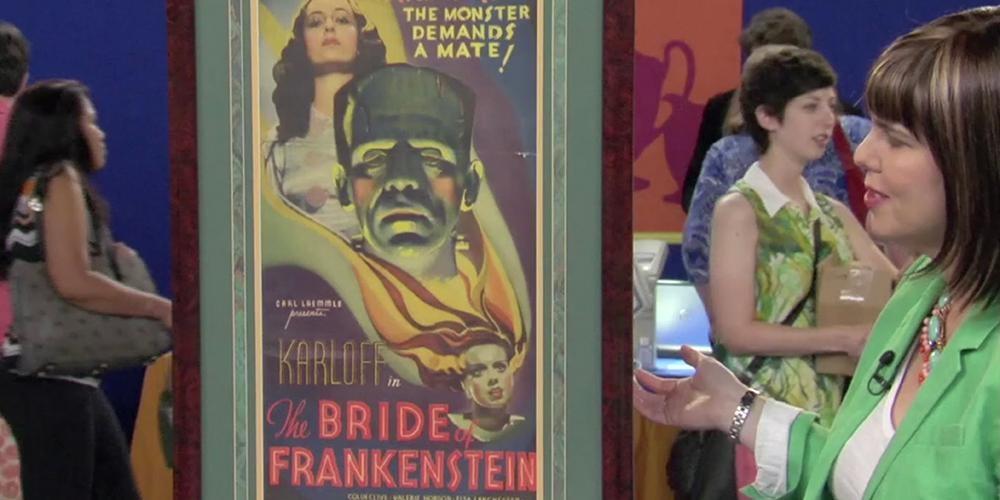 Antiques Roadshow, Kooky & Spooky
Monday, Oct. 25, at 9 PM
Tuesday, Oct. 26, at 2 AM
Celebrate Halloween with thrilling and chilling finds, like a rag doll nicknamed "Chucky," a nightmarish Leonora Carrington painting, and an eye-catching "Bride of Frankenstein" pressbook. Which macabre and magnificent treasure is $250,000-$350,000?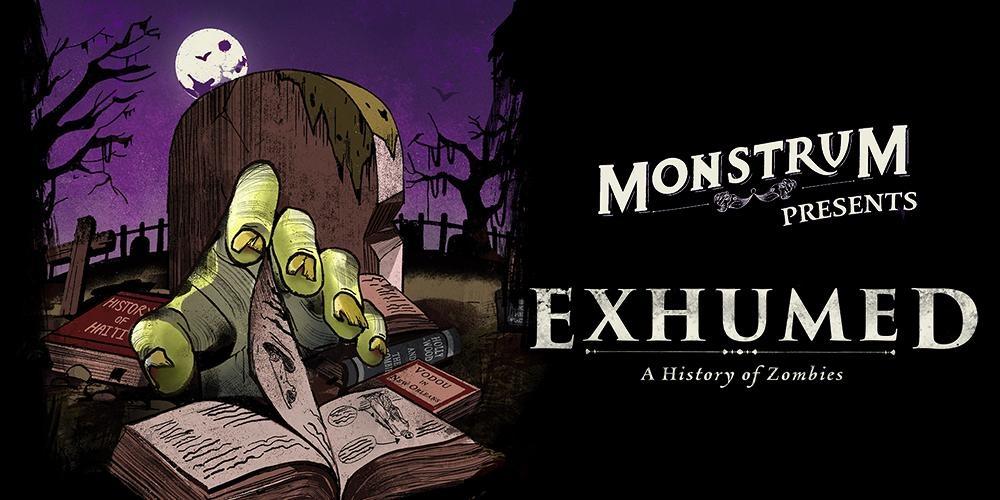 EXHUMED: A History of Zombies
Sunday, Oct. 31, at 4 PM
Celebrate Halloween with this special presented by PBS Digital Studios' popular series Monstrum. The one-hour documentary is written and presented by Monstrum's Emily Zarka, who delves deep into the lore of the zombie throughout American history, examining zombie legends and tales to share what these creatures reveal about shifts in society, history and our deepest anxieties.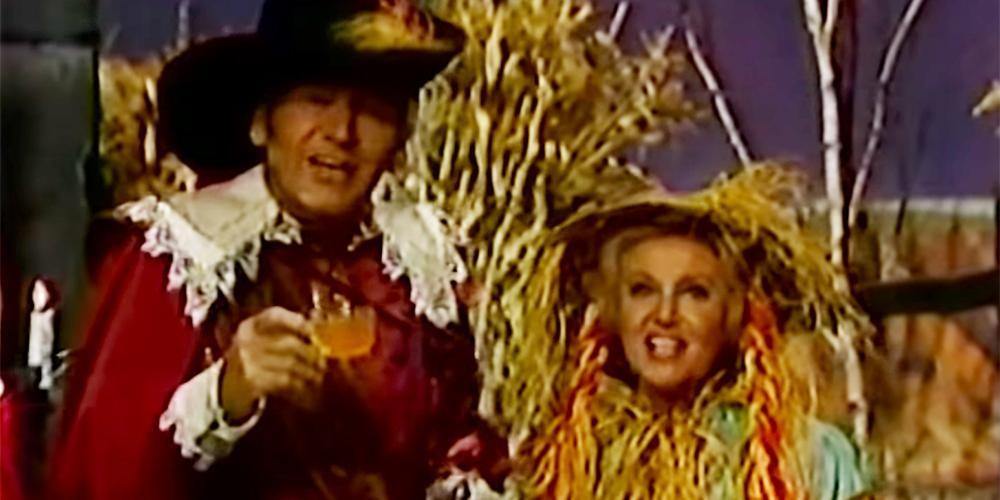 The Lawrence Welk Show, Halloween Party
PBS Western Reserve (WNEO 45.1 / WEAO 49.1):
Saturday, Oct. 23, at 7 PM
Fusion (WNEO 45.2 / WEAO 49.2):
Wednesday, Oct. 27, at 7 PM
Larry Hooper gets things underway in this Halloween show singing "This Old House" with the aid of some friendly ghosts. Sandi, Gail and Mary Lou sing "Put On A Happy Face" while Norma, the prettiest scarecrow you've ever seen sings "Bewitched, Bothered, and Bewildered". You won't forget Ken Delo's "Shanty In Old Shanty Town" and you're sure to agree it's one of the best in a series of outstanding Welk Halloween Shows.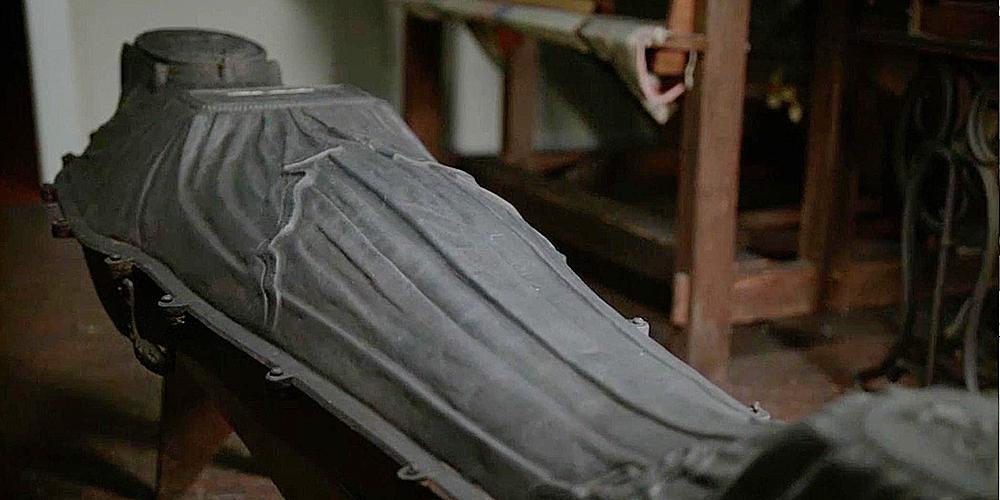 Secrets of the Dead, The Woman in the Iron Coffin
Sunday, Oct. 31, at 5 PM
On Oct. 4, 2011, construction workers uncovered human remains in an abandoned lot in the Elmhurst neighborhood of Queens, NY. So great was the level of preservation, witnesses first assumed they had stumbled upon a recent homicide. Forensic analysis, however, revealed a remarkably different story. Buried in an elaborate and expensive iron coffin, the body belonged to a young African American woman who died in the first half of the 19th century, before the Civil War and the federal abolishment of slavery. SECRETS OF THE DEAD follows forensic archaeologist Scott Warnasch and a team of historians and scientists as they investigate this woman's story.