Published on
• Last modified on

Program Highlights
PBS Western Reserve gets in the Halloween spirit with a lineup of ghastly, ghoulish programs airing throughout October.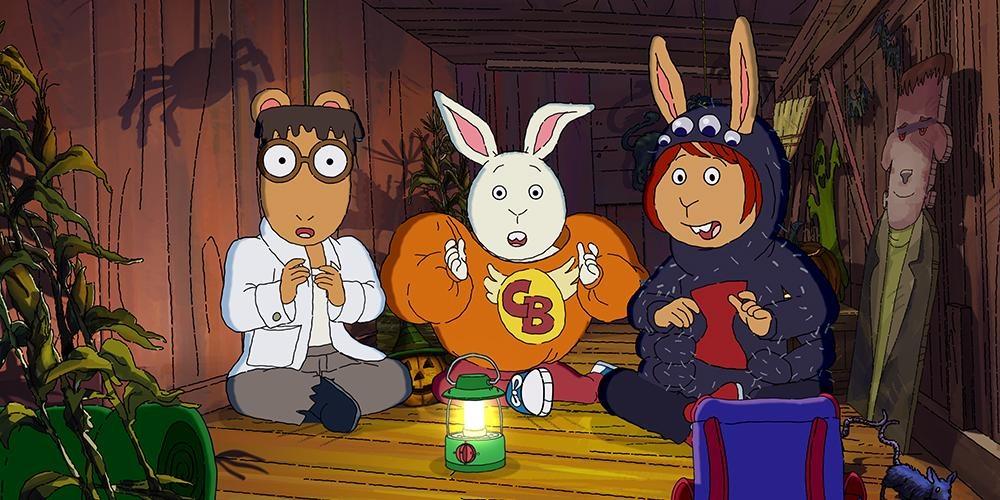 Arthur and the Haunted Tree House
Wednesday, October 14 at 6 a.m.
Friday, October 30 at 6 a.m.
This Halloween is sure to be the spookiest ever for Arthur and his friends. While trick-or-treating, Francine meets an elderly woman with a very mysterious past, while Binky finds himself at Mr. Ratburn's amazing haunted house (that's scarier than math class!). And as for Arthur, Buster, and Ladonna? Their tree house sleepover seems to be haunted? but by what?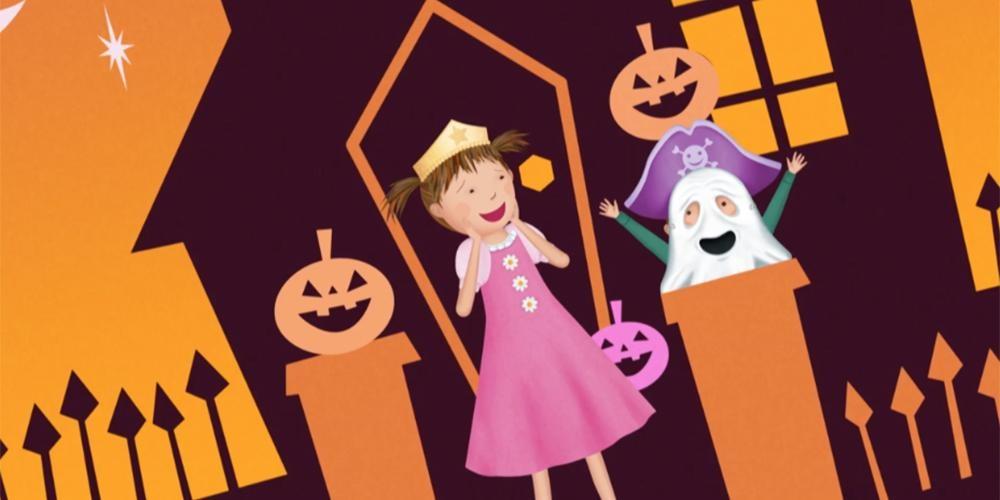 Pinkalicious & Peterrific, Pink or Treat / Berry Scary
Thursday, October 15 at 11:30 a.m.
Tuesday, October 20 at 11:30 a.m.
"Pink or Treat" A huge storm has knocked out Pinkville's power lines just days before Halloween! It looks like the holiday will be canceled—that is unless Pink-a-girl and Pirate Peter can find a way to save the day!
"Berry Scary" Pinkalicious, Peter, Rafael and Frida are off to collect berries for their homemade smoothies, but when they arrive at the community garden, they find birds have eaten almost all the berries! To keep the birds away, the kids build a scarecrow— but will it be scary enough?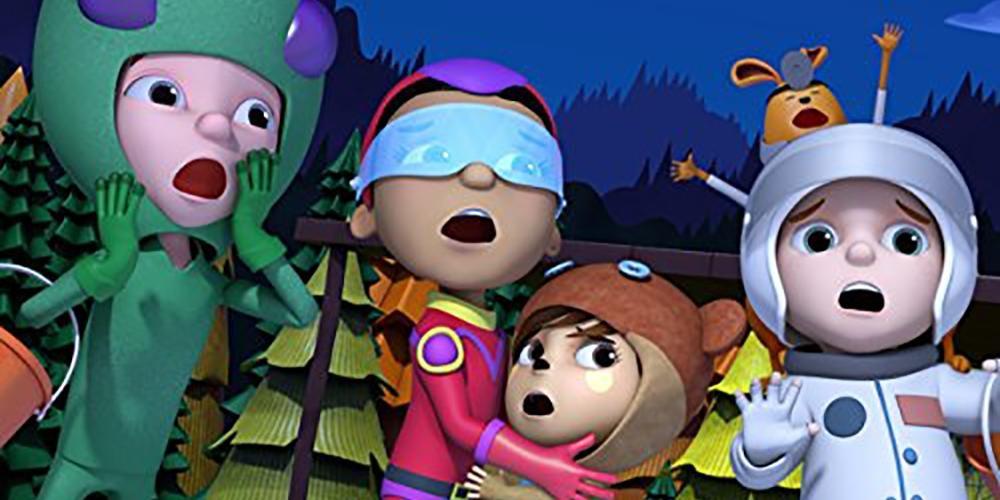 Ready Jet Go!, Jet's First Halloween
Monday, October 19 at 6 a.m.
Sydney, Sean and Mindy plan fun things for Jet's first Halloween, including carving jack-o'-lanterns, dressing up in costumes and going trick-or-treating; Carrot and Celery turn their garage into a haunted house.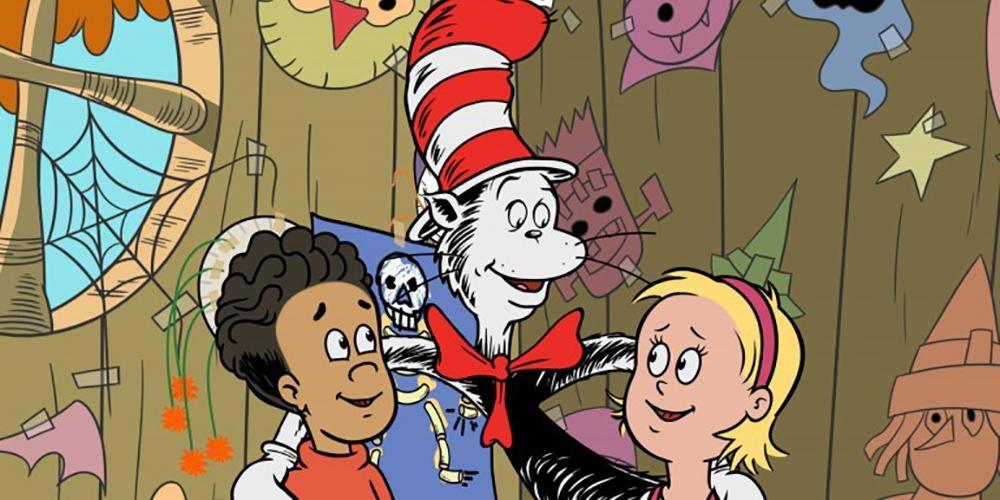 The Cat in the Hat Knows a Lot About Halloween
Tuesday, October 20 at 1:30 p.m.
Friday, October 30 at 8 a.m.
The Cat in the Hat takes Nick and Sally on the craziest Halloween ride filled with howlers and shockers and scary fandangles, big laughs and music and fun from all angles! Their fright-filled adventure takes them deep into the Oooky-ma-kooky Closet where Nick and Sally discover the very best Halloween costumes ever!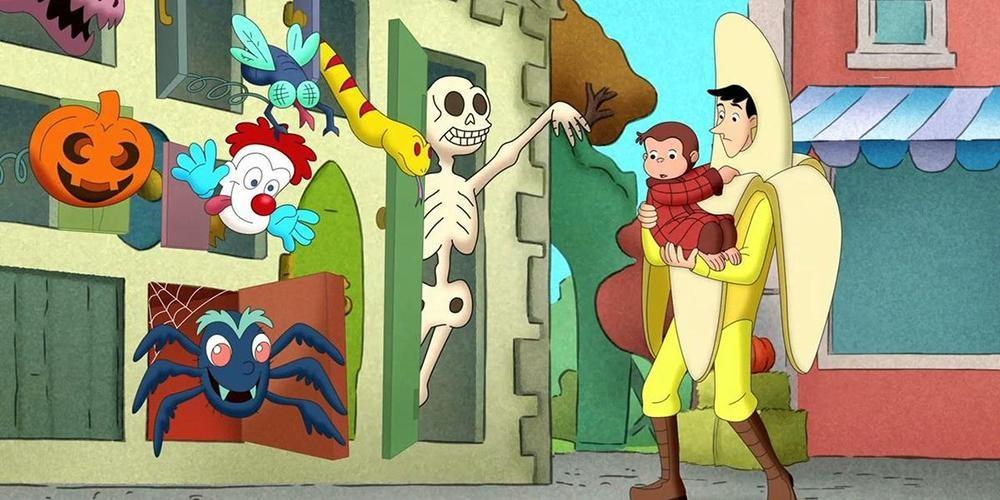 Curious George: A Halloween Boo Fest
Thursday, October 22 at 10 a.m.
Tuesday, October 27 at 8:30 a.m. & 2:00 p.m.
Friday, October 30 at 9 a.m.
Halloween's almost here! Hang onto your hats! It's George's first Halloween in the country, and Bill tells him and Allie about the Legend of No Noggin—a spooky tale about a hat-kicking scarecrow who haunts the countryside on Halloween. But is the legend really real? George and Allie are determined to find out by taking a picture of No Noggin in hat-kicking action. But first George needs to figure out what he's going to be for Halloween so he can win the costume contest at the town Boo Festival. Will George's quest for the perfect costume interfere with his quest for the truth? Only the curious will find out!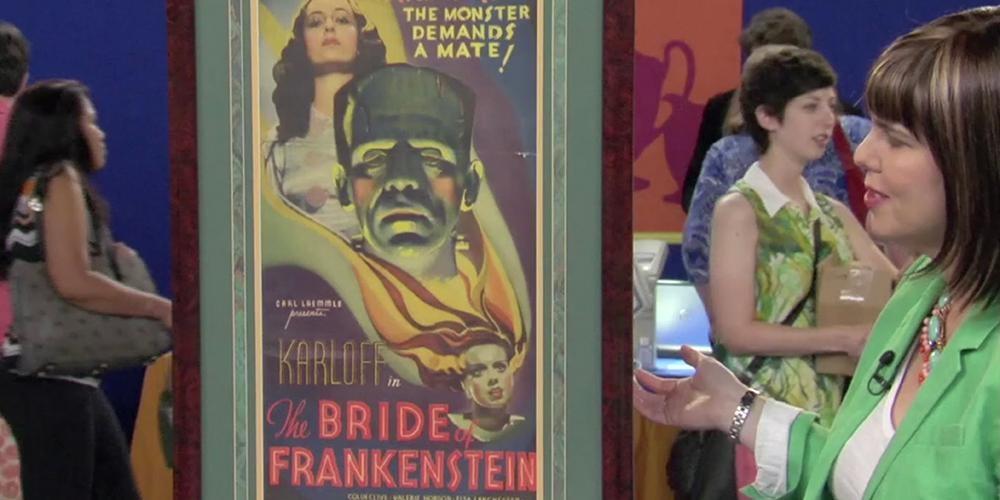 Antiques Roadshow, Kooky & Spooky
Monday, Oct. 26, at 8 p.m.
Tuesday, Oct. 27, at 1 a.m.
Saturday, Oct. 31, at 2 p.m.
Celebrate Halloween with thrilling and chilling finds, like a rag doll nicknamed "Chucky," a nightmarish Leonora Carrington painting, and an eye-catching "Bride of Frankenstein" pressbook. Which macabre and magnificent treasure is $250,000-$350,000?
Wild Kratts: Creepy Creatures
Wednesday, October 28 at 7:30 a.m.
Friday, October 30 at 7 a.m.
The Wild Kratts aren't too sure what to do for Halloween. Should they go trick or treating or just have a Halloween Party? The Kratt bros decide that the best thing to do is to discover some new "creepy cool" creatures. Heading off to find these new animals friends, Martin and Chris don't realize that Zach and the other villains have come up with a plan to ruin Halloween. Can the Wild Kratts defeat the villains and still get to celebrate Halloween?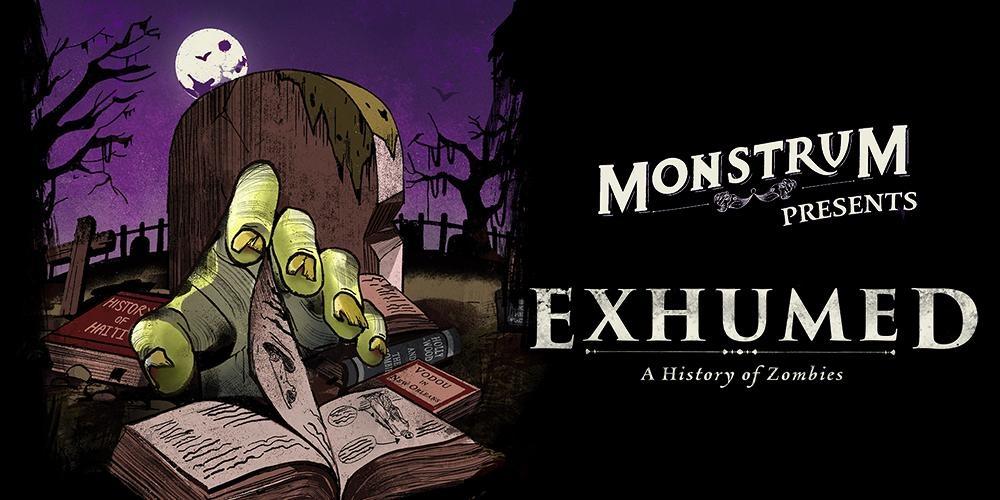 Airing On Fusion (WNEO 45.2 / WEAO 49.2)
EXHUMED: A History of Zombies
Friday, October 30 at 9 p.m.
There are few monsters more recognizable or popular than the zombie. The reanimated corpse appears across cultures and time periods, appearing in film, literature, and popular culture in staggering numbers—but not everyone is aware of the zombie's cultural significance over time. This program deconstructs some of the most significant moments in zombie popular culture over the last two centuries.