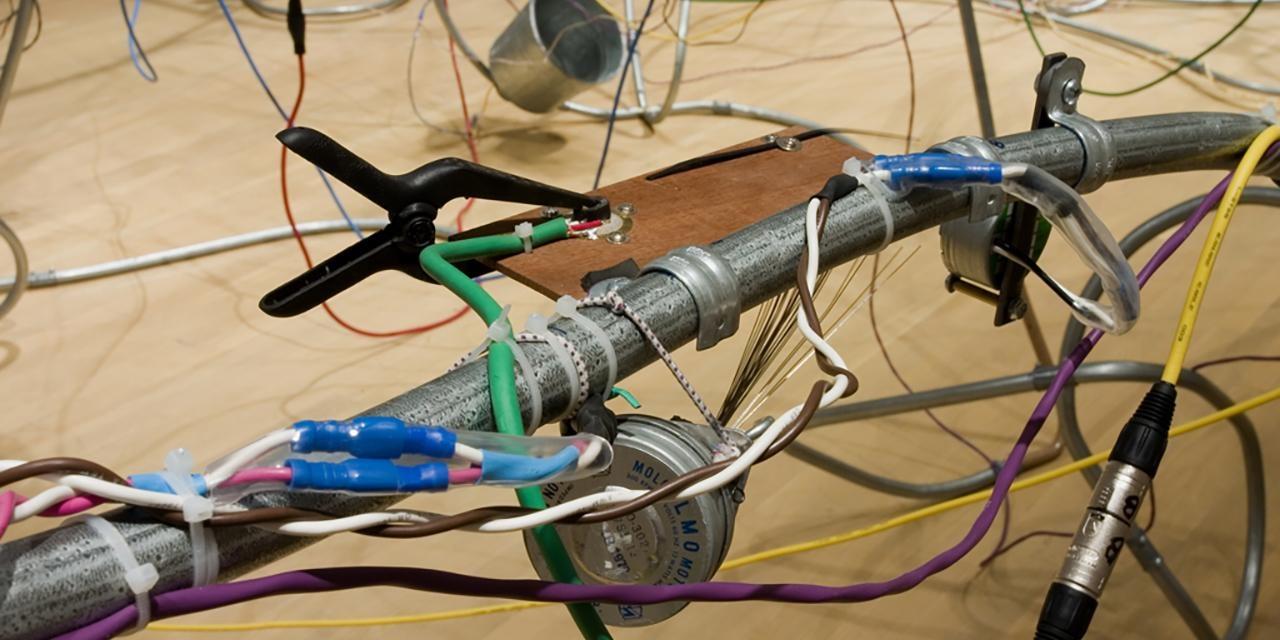 Jean-Pierre Gauthier: Machines at Play
What do you get when you combine art, music and invention with humor, energy and ingenuity?
If you are Montreal's Jean-Pierre Gauthier, you create complex sculptures that are enticing as both art and a riveting multisensory experience. Whether he uses electric wires and pipe fittings or a piano and microphones, Gauthier transforms everyday objects into moving, singing, almost-breathing organisms.
When Gauthier and his exhibit came to the Akron Art Museum in mid-September 2008, PBS Western Reserve was there to document the exhibit's installation. As part of the half-hour special, NEWSNIGHT AKRON panelist Jody Miller interviewed Gauthier about his unique vision of art, sound, motion and space.
The exhibition made its exclusive United States appearance at the Akron Art Museum from Sept. 27, 2008 to Jan. 4, 2009.
Funding for JEAN-PIERRE GAUTHIER: MACHINES AT PLAY was provided by Summa Foundation.
A PBS Western Reserve production, 2008.