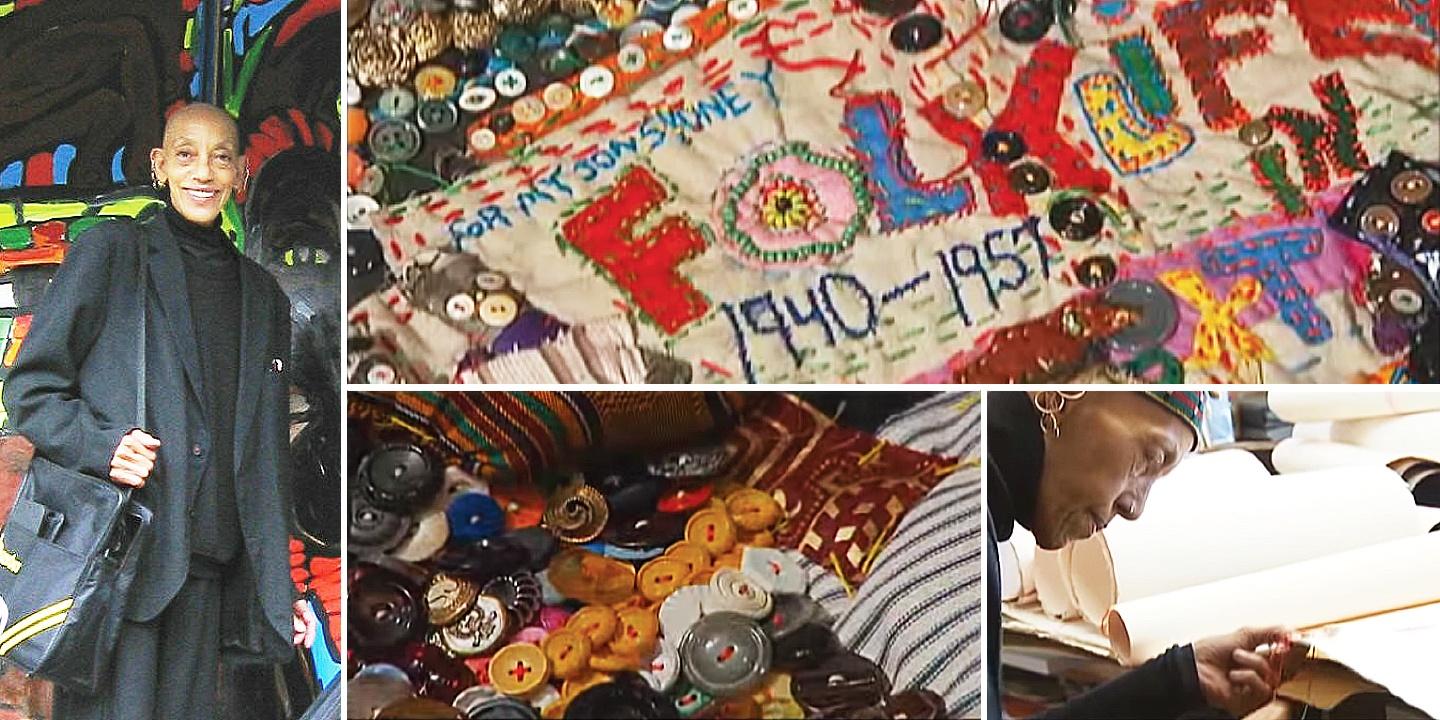 Along Water Street at the Akron Art Museum
Aminah Brenda Lynn Robinson has been creating elaborate mixed media paintings and sculptures for more than 50 years. Her most recent series, Along Water Street, produced between 2000 and 2007, is on display at the Akron Art Museum.

Join PBS Western Reserve and host Jody Miller as we showcase the artist and her work in Along Water Street at the Akron Art Museum. We also meet with teachers and students from Akron's Miller South School for the Visual and Performing Arts, who created art projects modeled after Robinson's work. The fourth and eighth grade students' art projects will be on display in the Akron Art Museum's Corbin Gallery concurrent with Robinson's exhibit.

Robinson's art is grounded in the African concept of Sankofa (or learning from the past in order to move forward). The Along Water Street exhibition further reveals the importance of handed-down stories, conversations and memories as a means of strengthening perceptions of who we are and where we come from.

The Akron Art Museum exhibition continues through Sunday, April 5. It features twelve "rag" paintings (works on paper), a portrait of Robinson's uncle and a 60-foot-long, cloth-and-mixed-media "RagGonNon." RagGonNon is Robinson's term for an artwork in any form that is never finished but just "keeps ragging on and on." The Along Water Street RagGonNon on display at this show was started almost 25 years ago and touches on creation, discovery, family and community. It was created using traditional art materials as well as buttons, fabric, twigs, shells, a snakeskin and hidden music boxes.

A 2004 MacArthur fellow, Robinson attended the Columbus School of Art (now the Columbus College of Art and Design) in the late 1950s. Her art has been widely exhibited in solo and group exhibitions in Columbus and throughout the United States.
A PBS Western Reserve production, 2009.