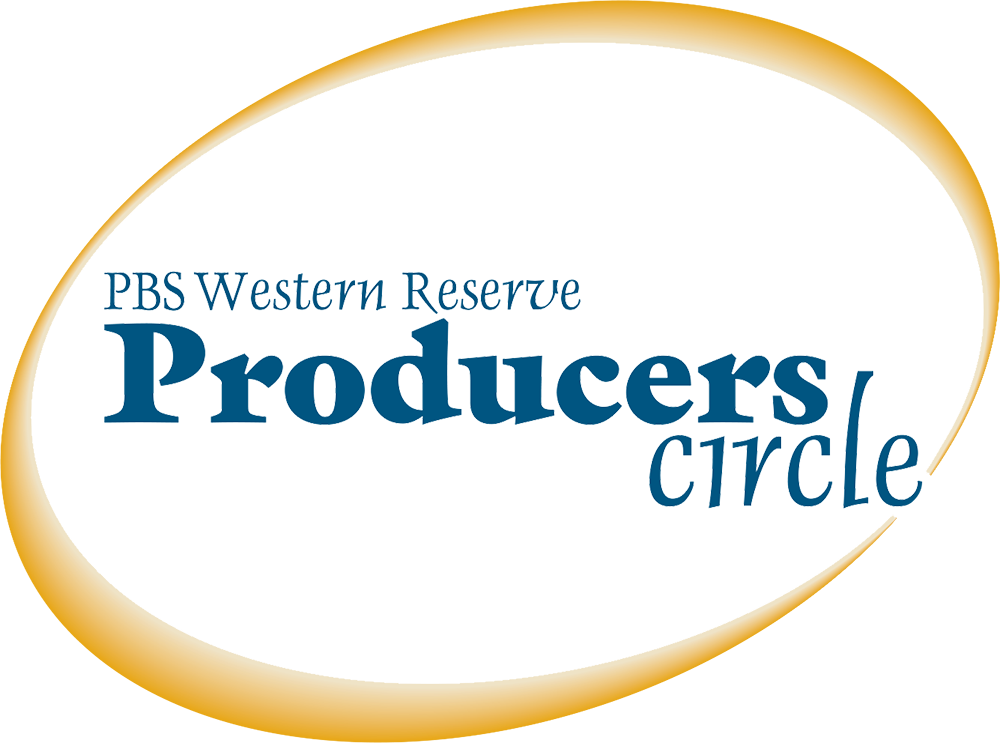 A major giving initiative to preserve the civic spirit and educational mission of PBS Western Reserve
To become a member of the Producers Circle, please join online or contact Trina Cutter at 1-800-554-4549.
Your investment and involvement at PBS Western Reserve's Producers Circle level will yield rich cultural and educational rewards for years to come .
What is The Producers Circle?
The Producers Circle is a membership program of PBS Western Reserve that allows you to take a lead role in supporting public television. Producers Circle members are major investors in and ambassadors for PBS Western Reserve. By joining them, you, too, can help enable PBS Western Reserve to expand its vision of excellence, develop new programs and projects, turn new ideas into reality and find innovative ways of serving our communities better.
When you take your place amid the ranks of The Producers Circle, your partnership will effectively strengthen PBS Western Reserve's efforts to ensure that our community forever remains a place where active minds can flourish.
As a Producers Circle member, you belong to a consortium dedicated to bringing citizens together through stimulating public broadcasting and outreach services that work to improve the quality of life for all northeast Ohioans.
Your investment at The Producers Circle level will have a significant impact on our continued efforts to inform and inspire so many hundreds of thousands of viewers, children and families, students and teachers all across the region.
As a Producers Circle member, you can make a difference in a way few others do.
The Producers Circle Member Benefits
Line Producer - $500-$999
PBS Western Reserve's monthly program guide The Alternative
Invitations to special station events
PBS Western Reserve's quarterly President's Report
Field Producer - $1,000-$2,499
All benefits at the Line Producer level, plus…
Complimentary DVDs or CDs of select programs (when available, on request)
Associate Producer - $2,500-$4,999
All benefits at the Line and Field Producer level, plus …
Opportunity to have lunch with Trina Cutter, PBS Western Reserve's

President & CEO
Senior Producer - $5,000-$9,999
All benefits at the Line, Field and Associate Producer levels, plus …
Invitations to tapings of local programs
Private tour of PBS Western Reserve's transmitter site
Executive Producer - $10,000+
All of the benefits at the Line, Field, Associate and Supervising Producer levels, plus …
Opportunity to record an on-air testimonial about your support of PBS Western Reserve