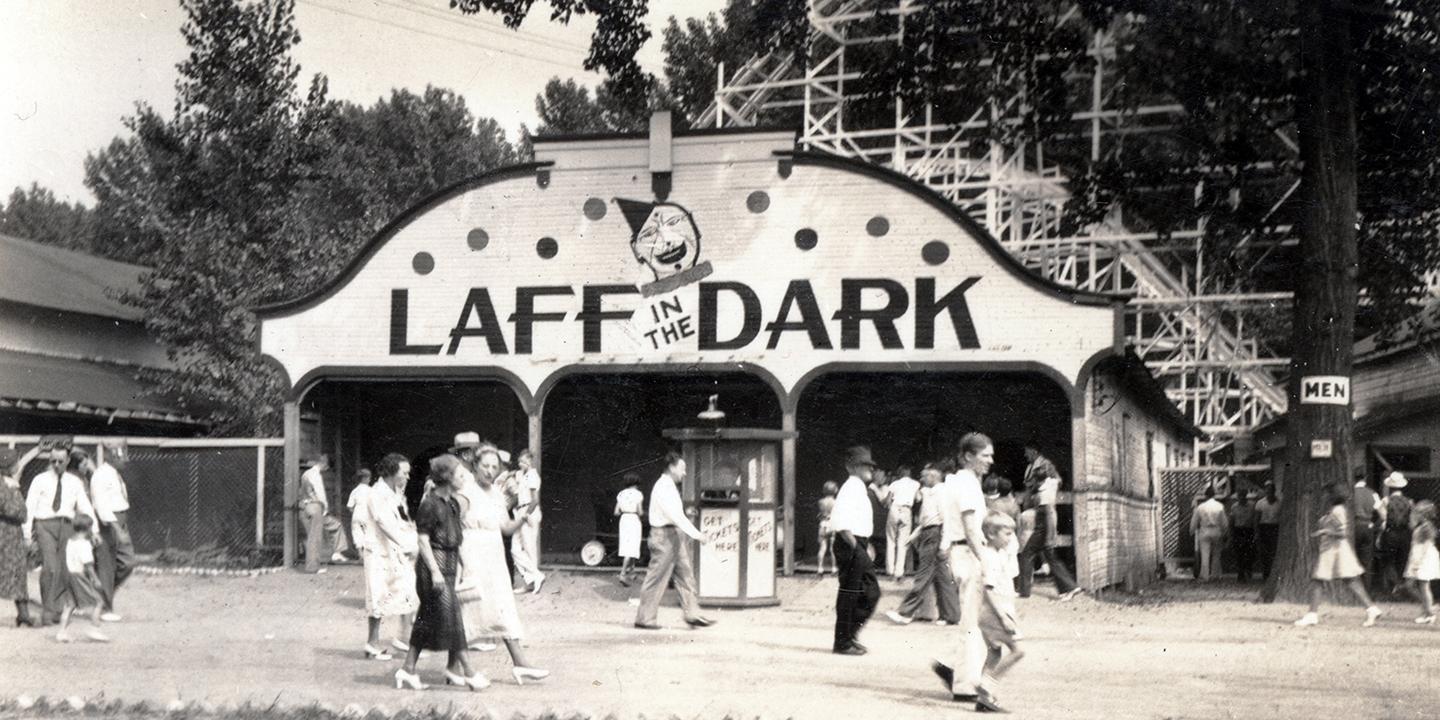 Séances and Slot Machines: The Story of Brady Lake Park
Brady Lake Park, located between Kent and Ravenna, opened in 1891 as a beautiful, rustic resort offering picnics and pony rides to the upper class in Northeast Ohio. It closed six decades later as a tired and seedy gambling den run by the Cleveland mob.
Along the way it was operated by Spiritualists, who offered a carousel and concessions along with séances and fortune telling, and by wheeler-dealers, who brought in big name entertainers: Guy Lombardo, Rudy Vallee and swimming celebrity Gertrude Ederle.
In SÉANCES AND SLOT MACHINES: THE STORY OF BRADY LAKE PARK, Fred F. Endres, Kent State University professor emeritus in the School of Journalism and Mass Communication, tracks the history of the popular park that drew huge crowds from Cleveland to West Virginia and from western Pennsylvania to Toledo.
"In its first 40 years, Brady Lake Park was one of the entertainment gems of Northeast Ohio," Endres said. "It provided a nice mixture of swimming, boating and picnicking along with the carousels, roller coasters and concessions of the urban amusement parks."
A number of Brady Lake area residents were "extremely generous" in providing snapshots and home movies for the documentary, many of them rarely seen by the general public, Endres said.
Several Kent State students and faculty also helped in the production of the documentary. The narrator is John Butte, a veteran broadcast journalist now at the School of Journalism & Mass Communication at KSU. Commentators include Roger DiPaolo, editor of the Kent-Ravenna Record-Courier and local history author; Steve Paschen, former archivist at Kent State and author of a book on local amusement parks; and Jim Hostler, a Brady Lake resident who, as a boy, played in the old park after it closed.
Endres also wrote and produced THE "SOJER BOYS" OF PORTAGE COUNTY, which aired on PBS Western Reserve in 2013.
The School of Journalism and Mass Communication provided partial support for SÉANCES AND SLOT MACHINES. A book by the same name is being published this summer by the Kent Historical Society. DVDs of the documentary will be available through the Kent and Portage County historical societies, with all proceeds remaining with those organizations.
Premiered on PBS Western Reserve, June 2014.