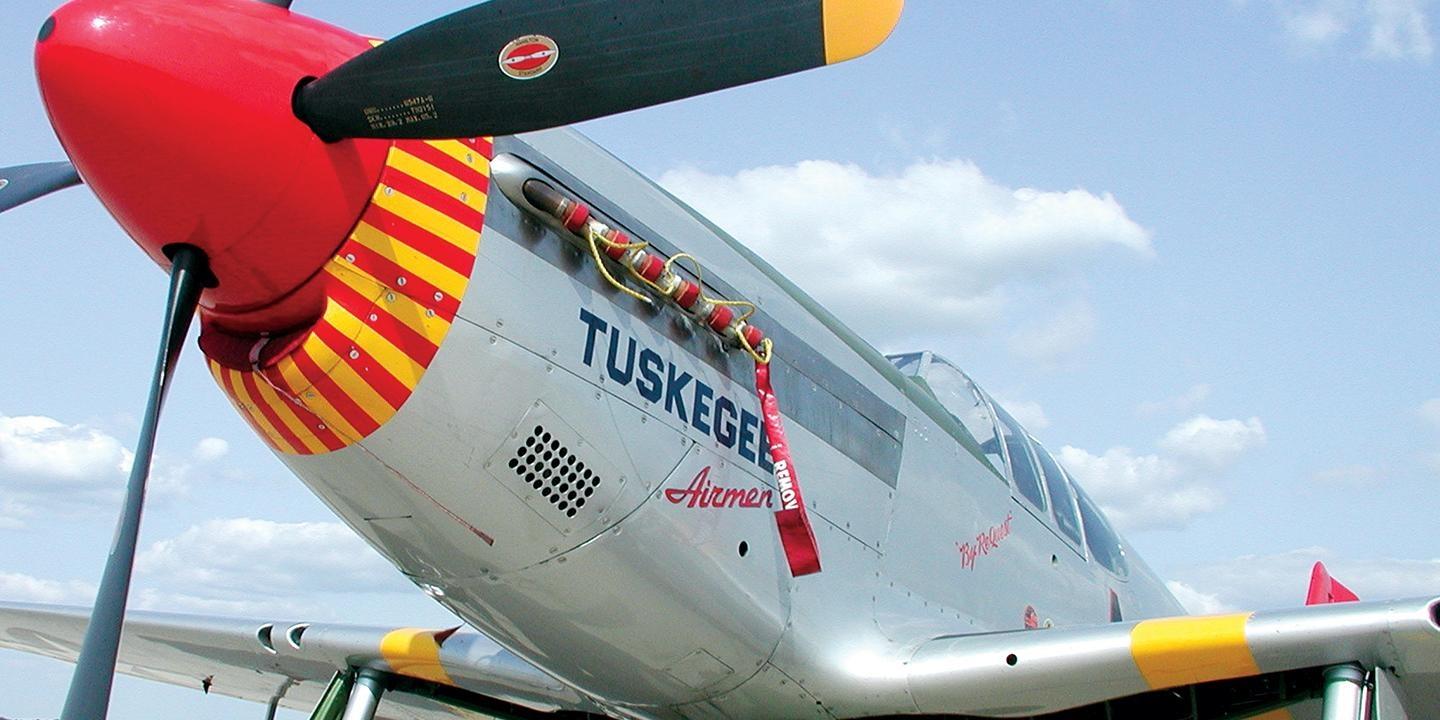 Cleveland Filmmaker's Production Tells Story of Tuskegee Airmen
Cleveland filmmaker Adam White presents the inspiring story of the Tuskegee Airmen, the first and only black pilots of World War II. RED TAIL REBORN, chronicles the Tuskegee Airmen's efforts to overcome racism and earn one of the most impressive combat records in American history. It features rare interviews of the legendary airmen themselves.
Hosted by actor Michael Dorn, who played the role of the Klingon Worf on "Star Trek: The Next Generation," the film also describes the Red Tail Project, which strives to educate Americans about the Tuskegee Airmen and their signature planes with a distinctive red tail. RED TAIL REBORN recounts how the Red Tail Project rebuilt a P-51C Mustang fighter plane, named Tuskegee Airmen, to pay homage to the airmen and to educate others about their place in history by participating in nationwide air shows.
It also tells of a tragic accident that killed pilot Don Hinz and destroyed the aircraft. Now the Red Tail Project fights to rebuild the plane, both for the Tuskegee Airmen and for their departed friend.
Premiered on Western Reserve PBS in 2007.
The Tuskegee Airmen
The Tuskegee Airmen were America's first black military airmen at a time when people thought that black men lacked intelligence, skill, courage and patriotism.
Those who possessed the physical and mental qualifications were accepted as aviation cadets to be trained initially as single-engine pilots and later as either twin-engine pilots, navigators or bombardiers. Most were college graduates or undergraduates. Others demonstrated their academic qualifications through comprehensive entrance examinations.
The black airmen who became single-engine or multi-engine pilots were trained at Tuskegee Army Air Field in Tuskegee Ala. The first aviation cadet class began in July 1941 and completed training nine months later in March 1942.
The outstanding record of black airmen in World War II was accomplished by men whose names will forever live in hallowed memory. These airmen fought two wars—one against a military force overseas and the other against racism at home and abroad.