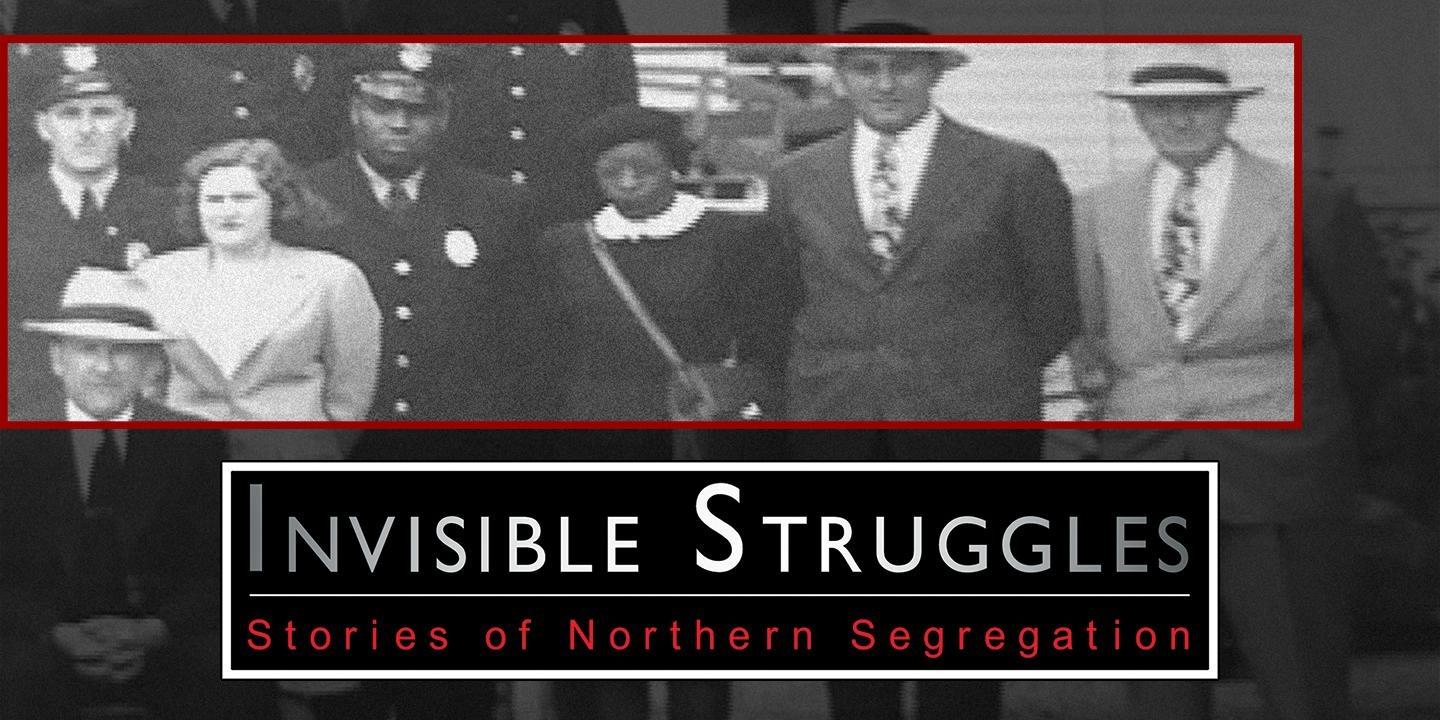 Invisible Struggles: Stories of Northern Segregation
Warren resident Cliff Johnson offers an interesting perspective about racial segregation during the 1950s and early 1960s. "I personally would rather have someone call me a bunch of dirty names and at least acknowledge me as a person than act as if I wasn't even there." For Johnson and many other blacks who lived in the northern United States, this more passive form of racism was a way of life during the Civil Rights Movement.
The experiences of Johnson and other Warren residents are present in the documentary on PBS Western Reserve.
INVISIBLE STRUGGLES: STORIES OF NORTHERN SEGREGATION is an hour-long broadcast documentary about civil rights and racial segregation in Warren, Ohio from 1954-1964. Warren area black citizens who were activists or witnesses to/victims of segregation are interviewed in this oral history documentary, along with national civil rights leader Staughton Lynd, who directed the Freedom School in Ohio, which trained white students to register Southern black voters and work for racial equality.
The film is comprised of interviews gathered during a Trumbull campus special topics history class, Civil Rights in America: 1954-1964, which was co-taught by Professors Bindas and Merryman in fall 2002 (with follow-up interviews and B-roll footage shot in spring and summer 2003 by Merryman). From 2003-2006, Dr. Merryman work on documentary — gathering more material, acquiring necessary computer editing hardware and software, and editing and testing demos with selected viewers. Dr. Joe Murray was added to the project in Summer 2006 and did the finish editing. The documentary was made entirely by Kent State faculty and students (all but one are from the Trumbull campus).
The narration connecting the material together into a cohesive whole is provided by Paula Johnson, a Trumbull campus non-traditional student who was raised in a home where both her parents were civil rights activists and where segregation formed a background in which her world was shaped. Johnson's narration ends with her hopes that this documentary will help educate people so that her teenaged daughters can live in a better world, a vision shaped in part by Johnson's faith.
Premiered on Western Reserve PBS in 2007.