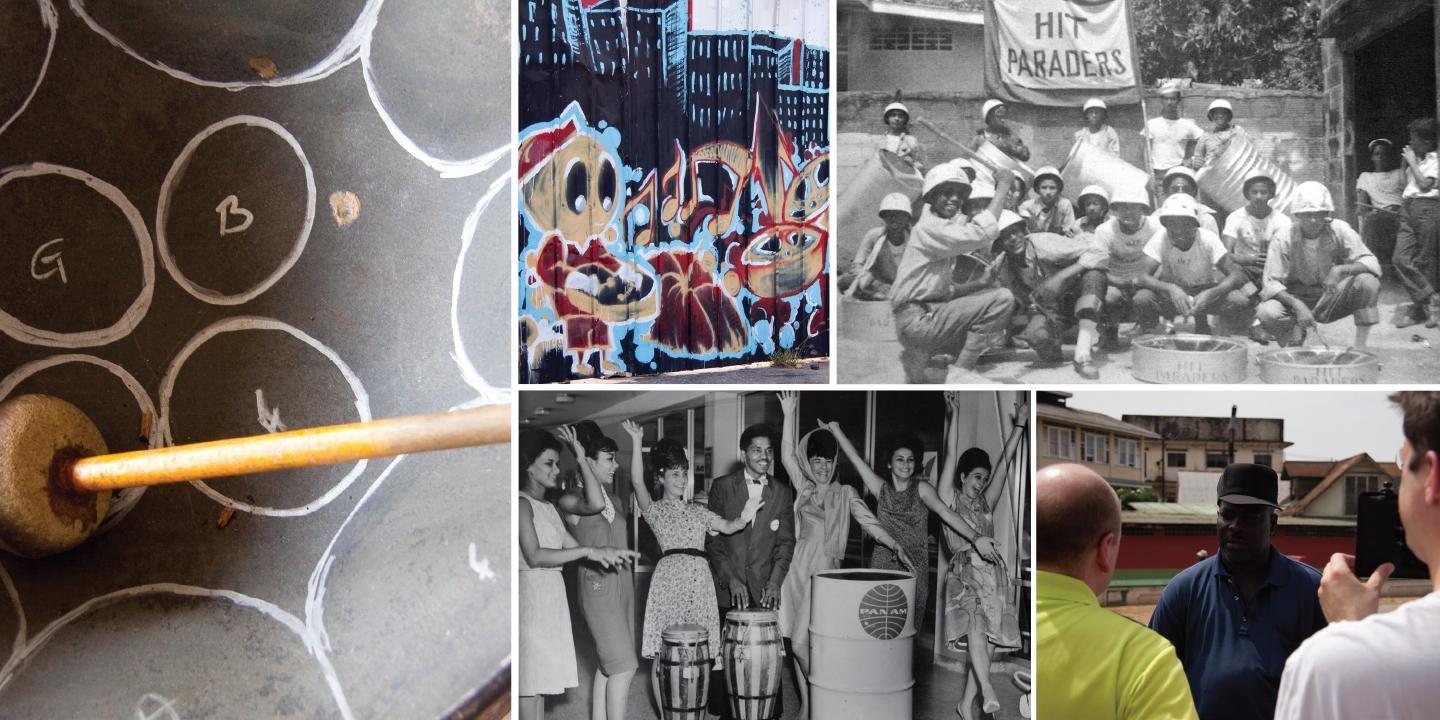 In 1980, a bearded music professor named Larry Snider moved to Akron, Ohio, from Illinois. Snider, who was hired to teach percussion at The University of Akron, had a radical idea: start a steel drum band at the university. He called Trinidad native Clifford Alexis, a respected steel pan tuner, and asked him to build a set of steel drums for Akron. Alexis hung up on him.
Thirty years later, Alexis and Snider would stand on stage at the university's E.J. Thomas Performing Arts Hall, celebrating the band's 30th anniversary. That same year the pair would embark on a trip to Trinidad to document the origins of the steel pan.
HAMMER ON STEEL is the end result of that collaboration. In fact, it's two programs: a documentary about Trinidad and the people who created the steel pan movement combined with a concert film of that 30th anniversary celebration. Produced and directed by multiple Emmy award-winning directors Phil Hoffman and Tim McCarty, the shows feature the revolutionary use of 5.1 surround sound for a steel drum production.
The steel drum story begins near Port of Spain in the years around World War II. Colonial Trinidad became an important source of crude oil for the Allied war effort, and one by product of that oil trade was empty barrels. Allied sailors cast off the empty barrels into the Caribbean Ocean. Trinidadians would hammer this trash into treasure. But in the early days, the hammer wasn't used only for music—it was also a way to defy British rule.
Premiered on PBS Western Reserve in 2011.