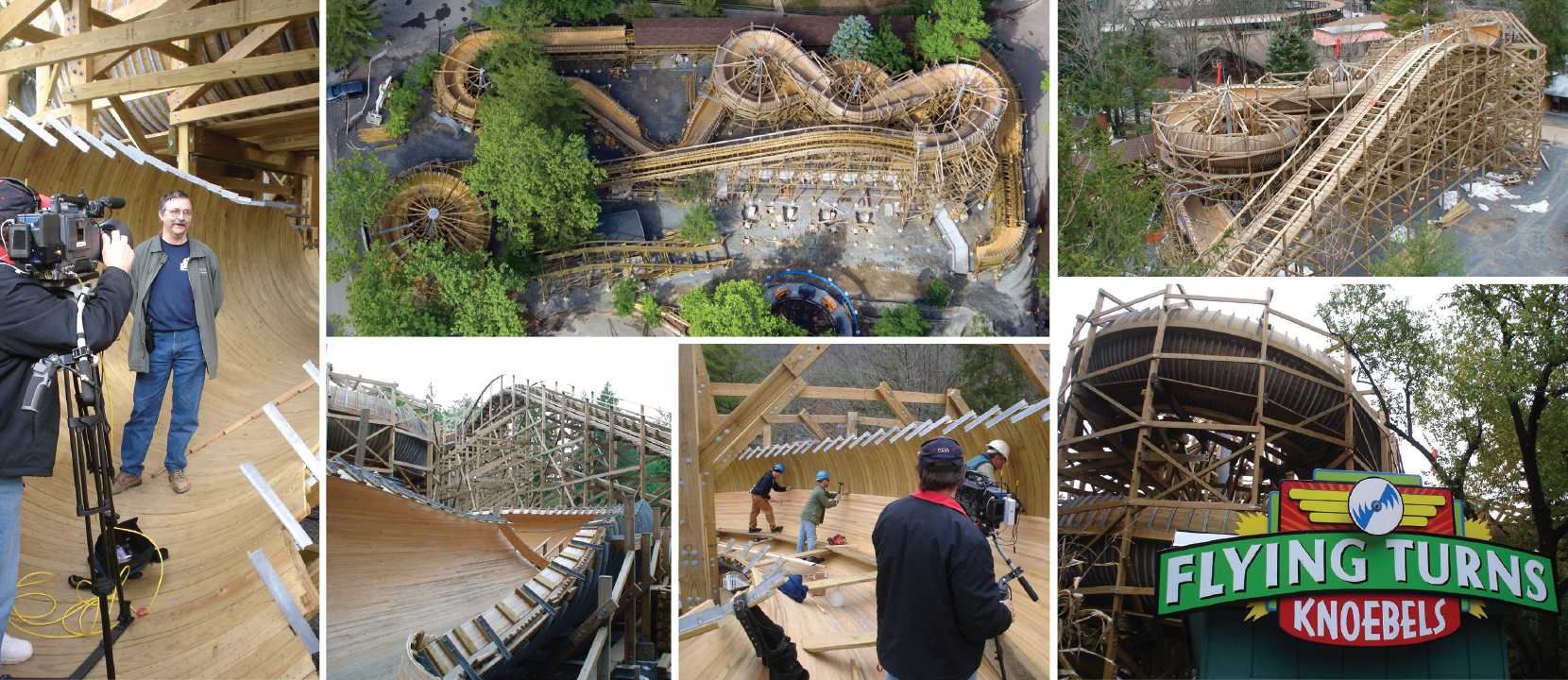 Flying Turns: Resurrecting a Legend
The Flying Turns bobsled-type coaster was no ordinary ride and Knoebels Amusement Resort in Elysburg, Pa., is no ordinary amusement park.
After an absence of four decades, and roughly 70 years since the Flying Turns coaster was last constructed in the United States, it is now back at Knoebels. With virtually no available historic plans or construction documentation from the original rides, park president Dick Knoebel and a talented supporting cast worked for more than seven years to build an all-new "classic" coaster, rekindling a passion and craftsmanship thought lost to time.
In 2006, StoryWorks.TV in Cleveland was granted permission by Knoebels to document the construction of the Flying Turns. FLYING TURNS: RESURRECTING A LEGEND provides a detailed account of the project through exclusive video, photographs and interviews.
Gary Manke, who works for both PBS Western Reserve and StoryWorks.TV, and his wife, Therese, are executive producers.
Premiered on PBS Western Reserve, July 2016.
Visit the Knoebels Amusement Resort website.