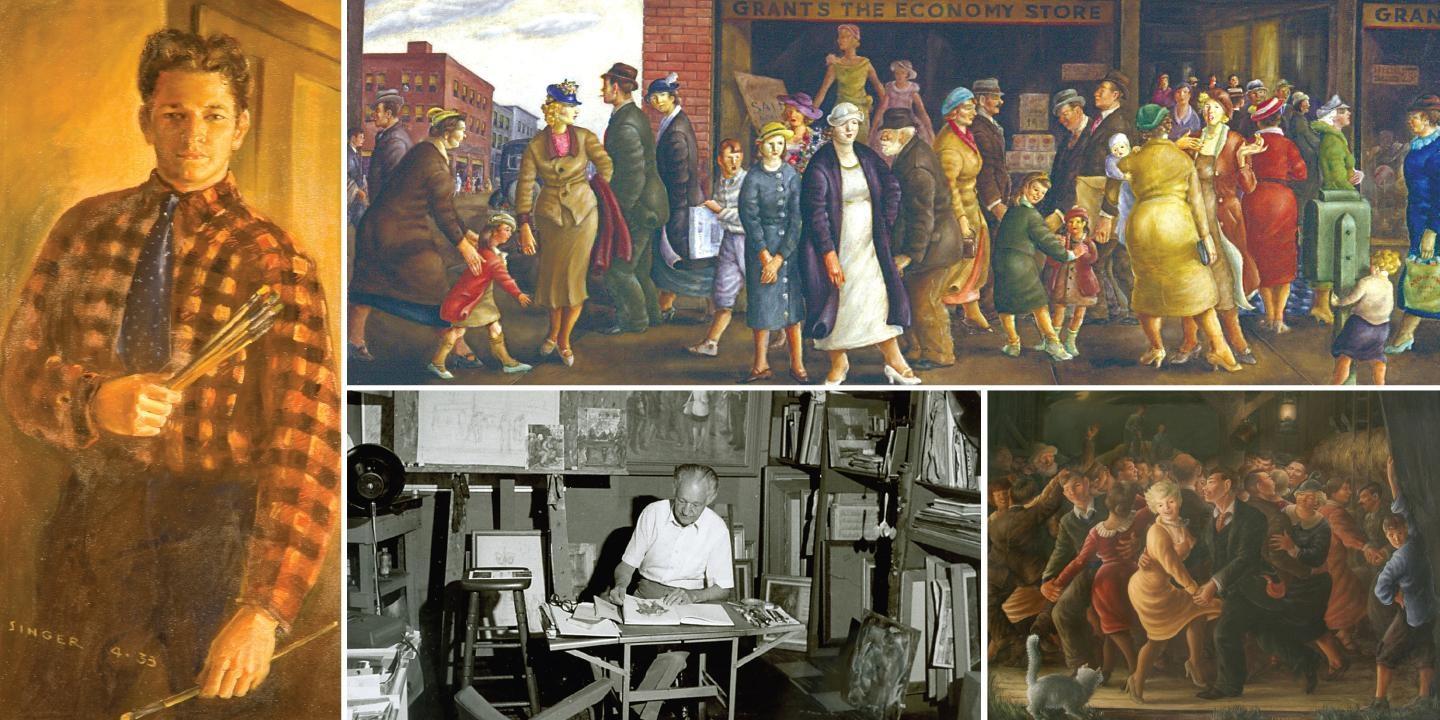 Clyde Singer: An American Artist
In celebration of the centennial birth year of Ohio painter Clyde Singer, PBS Western Reserve presents CLYDE SINGER: AN AMERICAN ARTIST.
The production coincided with collaborative shows at the Canton Museum of Art and The Butler Institute of American Art in Youngstown. In addition, Kent State University Press has published a definitive work on the life and art of Singer, Clyde Singer's America, by M.J. Albacete.
The documentary views the works with museum directors Dr. Louis A. Zona in Youngstown and M. J. Albacete in Canton and with the curator of the exhibits, Lynnda Arrasmith of the CMA. These three experts provide insight into the paintings and the man behind them. The program also features interviews with community members who knew Singer as the Youngstown Vindicator art columnist and as a friendly face around town for more than six decades.
Born in 1908 in Malvern, Ohio, Clyde Singer studied painting in New York and settled in the Youngstown area in 1940.
His painting style is associated with the American Scene, or American Regionalism, movement of the 1920s through the 1950s. The artist, who studied under the tutelage of Thomas Hart Benton and John Steuart Curry, captured the essence of the American pageant throughout his career.
Since his death in 1999, the value of his work has been steadily increasing.
A PBS Western Reserve production, 2008.