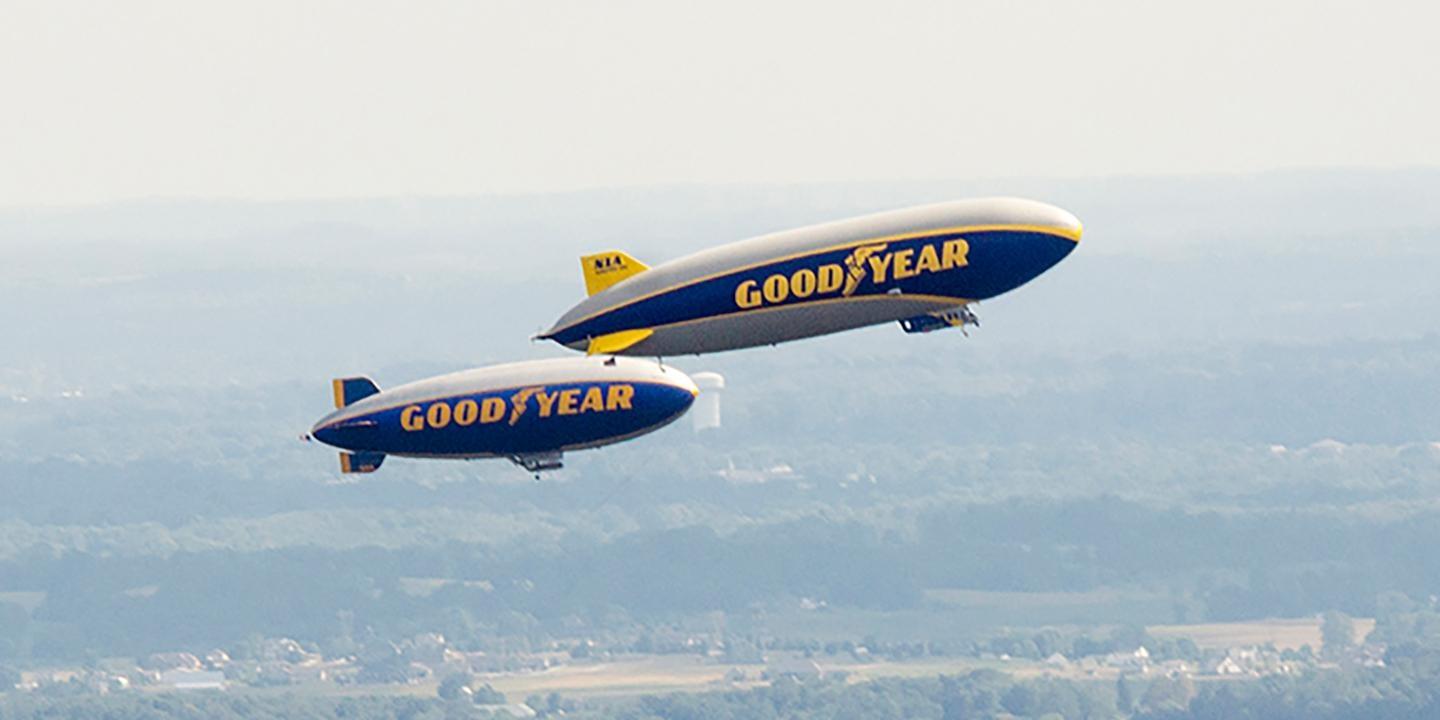 Blimp! Sports, Broadcasting and the Goodyear Airship
BLIMP! SPORTS, BROADCASTING AND THE GOODYEAR AIRSHIP is a one-hour documentary that tells the compelling story of blimps as they relate to the sports industry. Produced, written and directed by Kathleen Endres, the documentary features broadcasters Al Michaels and Robin Roberts, the "father" of aerial sports broadcasting Mickey Wittman, blimp insiders, historians and television directors. It offers footage that has never been seen before plus a visit to the airship hangar at Wingfoot Lake for a look at the newest airship in the Goodyear fleet.
The Goodyear Tire & Rubber Company blimp is one of the best-known corporate symbols in existence today. The company's airships have hovered over some of the biggest sporting events in our nation's history, from the Rose Bowl to the World Series, from the Kentucky Derby to the Super Bowl, from the Olympics to NASCAR.
It is hard to imagine what sports broadcasting would be like without the blimp; however, back in the 1950s, some Goodyear executives debated whether to decommission this iconic, friendly behemoth in the sky.
Premiered on PBS Western Reserve, October 2017.