A Closer Look: Mitochondrial Disease
This PBS Western Reserve production presents important information about mitochondrial disease, a debilitating and often fatal condition, through personal stories plus interviews and discussion with Akron Children's Hospital health care professionals.
Mitochondrial disease is actually a group of diseases that result from failure of the body's mitochondria, which are the cell's power producers. When mitochondria fail, cell injury and even cell death can occur, which can lead to failure of whole body systems.
A CLOSER LOOK: MITOCHONDRIAL DISEASE offers background information about mitochondrial disease and shares the stories of two families whose daughters had the disease.
"Working with the Lyman and Strawser families was an emotional roller coaster for all of us who worked on this production," said Toni Kayumi, PBS Western Reserve chief development and communications officer. "In the face of great loss, the families opened their homes and hearts to us. It shows how strongly they believe in the importance of educating the public about mitochondrial disease."
Funding for this program was provided through generous donations by Akron Children's Hospital and Northeast Ohio Medical University.
A PBS Western Reserve production, 2014.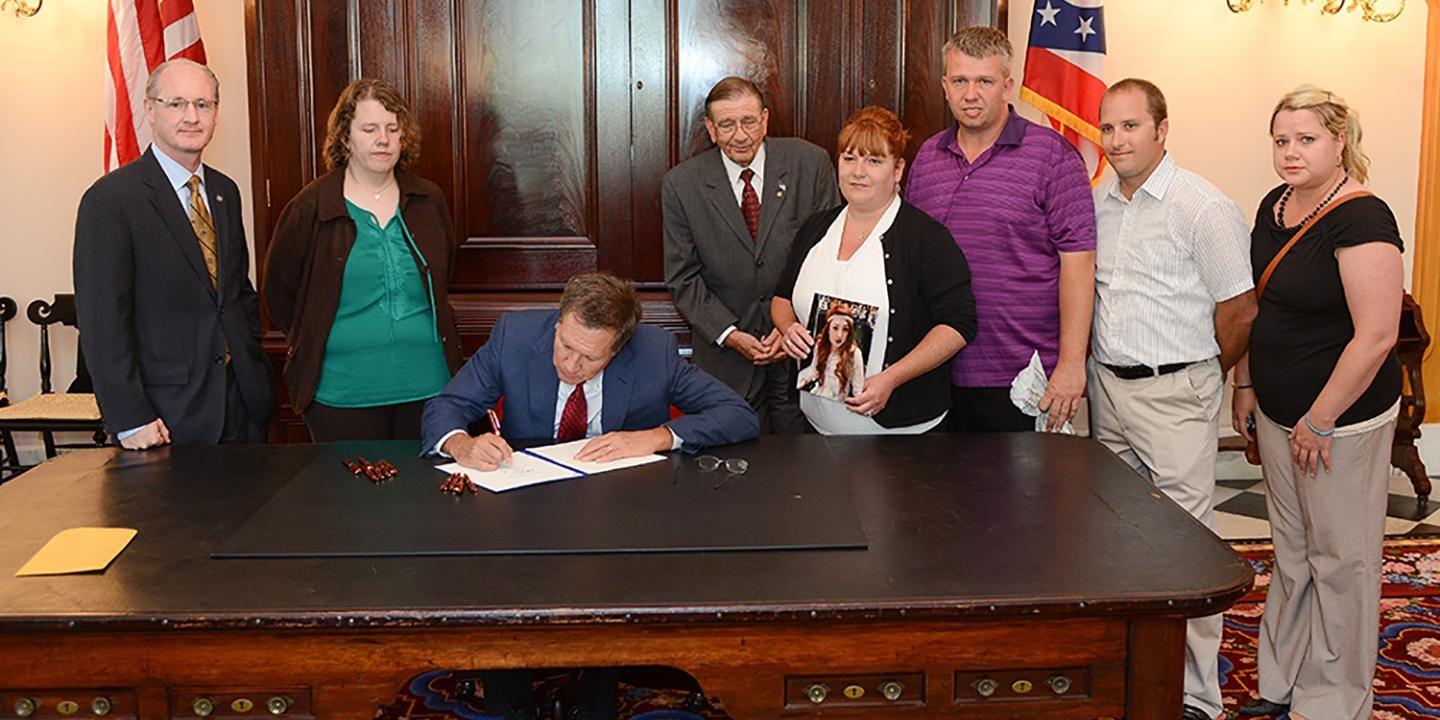 September is Mitochondrial Disease Awareness Month in Ohio, thanks to the passage of Senate Bill 300, also known as the Corynna Strawser Act. Shown here signing the bill is Gov. John Kasich, along with State Rep. Jim Buchy and Shawn and Kristi Strawser, parents of Corynna Strawser, who died on Dec. 11, 2013.