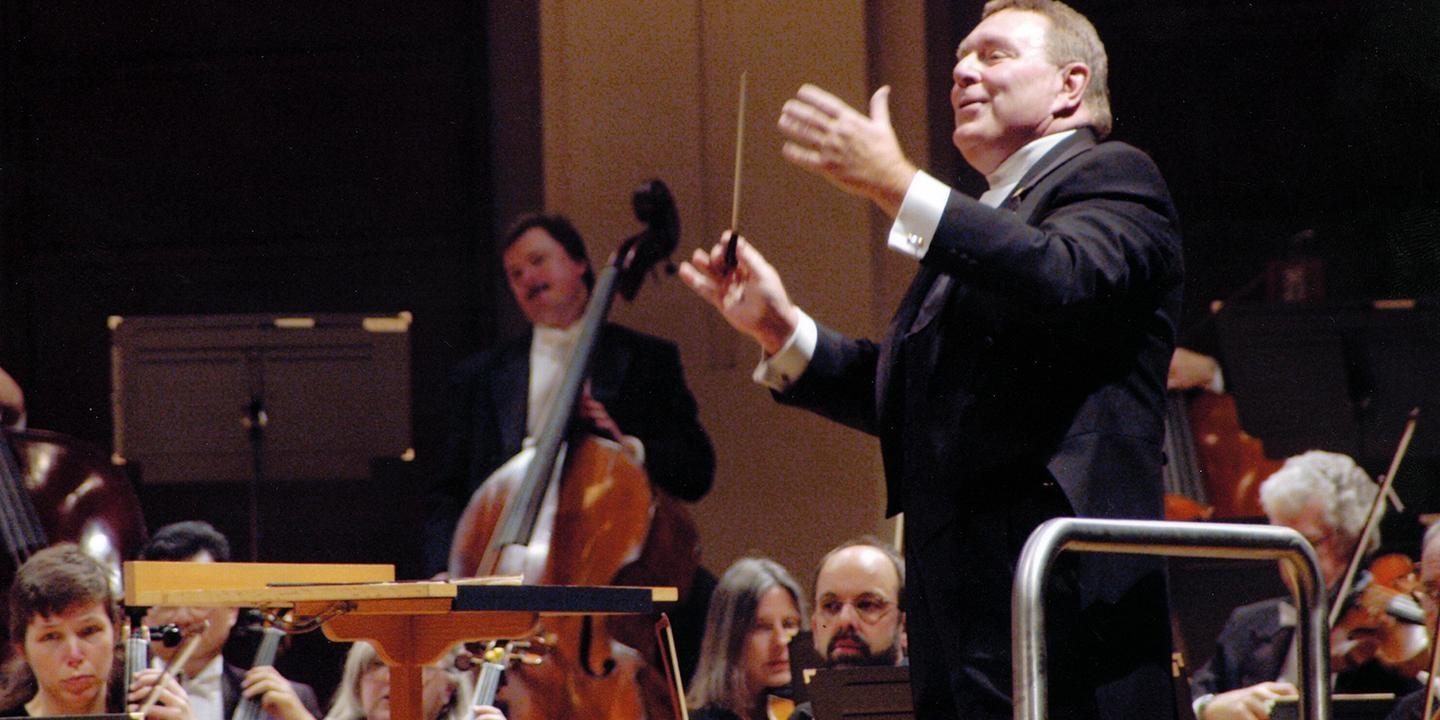 A Canton Symphony Orchestra Celebration
The magical connection between the Canton Symphony Orchestra and Music Director Gerhardt Zimmermann creates a wonderful story told in the PBS Western Reserve production A CANTON SYMPHONY ORCHESTRA CELEBRATION.
The program celebrates the orchestra's 70th anniversary season and Maestro Zimmermann's 25 years as its music director.
Through personal insights of the conductor, community members and more, the program recognizes the orchestra's history and ability to create beautiful music. Those interviewed for the production include Rachel R. Schneider, the Canton Symphony Orchestra's board chair; Gary DeVault, trustee; Scott Johnston, principal trumpet player; and Marie-Hélène Bernard, the orchestra's president and CEO.
Zimmermann is deemed central to the Canton Symphony Orchestra's success, as he leads it with "remarkable style and polish," according to M.J. Albacete, executive director of the Canton Museum of Art. A recurring theme of the production is the "magic" that occurs after Zimmermann steps up to the podium.
Don Freeman, chief operating officer of PBS Western Reserve, said, "We chose to produce this special based on our goal of featuring notable events of local importance. The fact that the Canton Symphony Orchestra is celebrating two important anniversaries and is so well-respected made it an obvious choice."
Funding for the production was provided by The Deuble Foundation, The Hoover Foundation and The Henry and Louise Timken Foundation, a supporting organization of Stark Community Foundation.
A PBS Western Reserve production, 2006