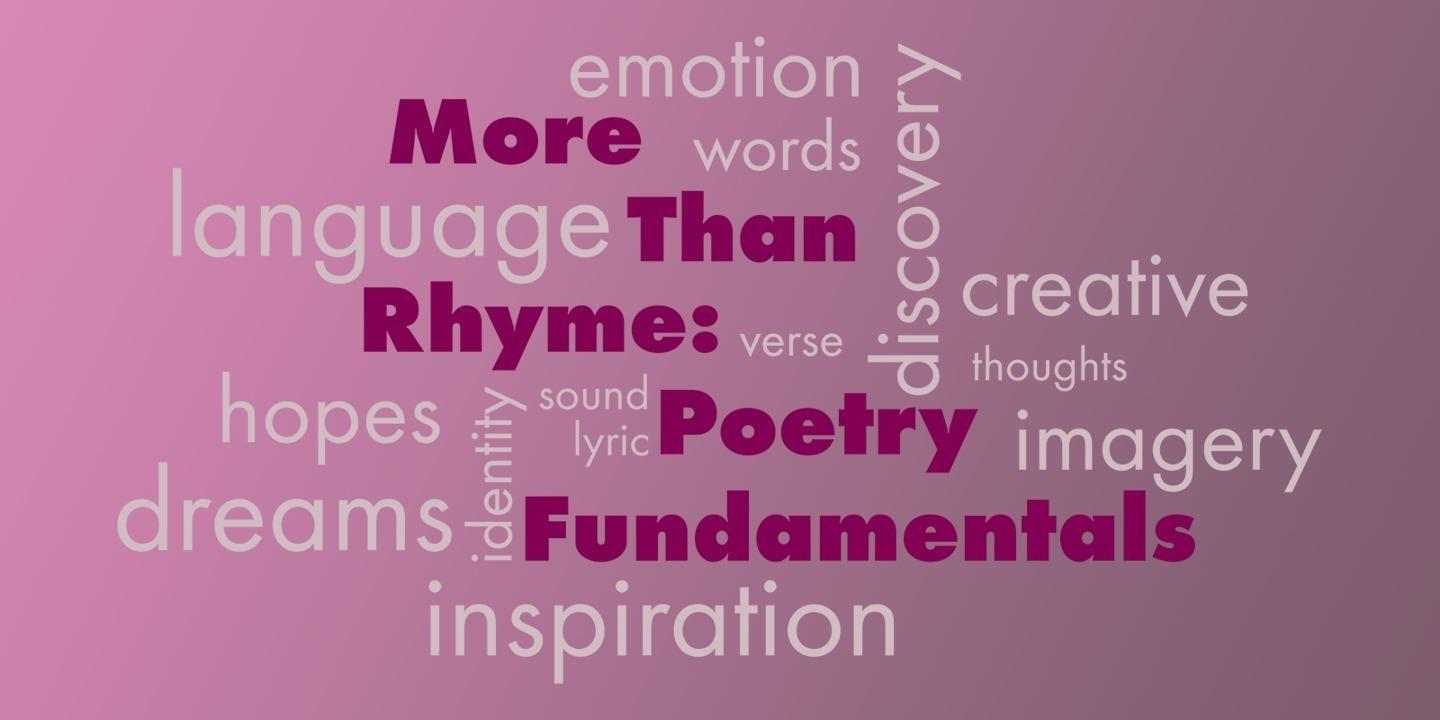 More Than Rhyme: Poetry Fundamentals
Poetry is a small world where figurative language is most easily seen and observed. We must be aware of the power of figurative language, especially when used as persuasion, so that neither our minds nor our wallets are emptied. Understanding the meaning and also the effect of figurative language is an important skill, and poetry is a good vehicle for teaching it.
Poetry is using carefully selected words to create a specific emotional response. MORE THAN RHYME: POETRY FUNDAMENTALS helps students in grades 7-12 learn about the structure, usefulness and power of poetry. Topics covered include the following:
What is poetry and why is it important?
What are the tools used to create poetry?
Can you apply the tools by writing a poem of your own?
Introduction to Poetry
Student Video: Introduction to Poetry
Poetry Tools, Part 1
Student Video: Poetry Tools: Double Denotation, Connotation, Sound, Repetition and Enjambed Lines
Poetry Tools, Part 2
Student Video: Poetry Tools: Imagery, Simile and Metaphor, Hyperbole, Personification and Types of Poems
Professional Development Videos
Introduction to Poetry
Professional Development: Introduction to Poetry
Poetry Tools, Part 1
Professional Development: Poetry Tools: Double Denotation, Connotation, Sound, Repetition and Enjambed Lines
Poetry Tools, Part 2 (Professional Development)
Professional Development: Poetry Tools: Imagery, Simile and Metaphor, Hyperbole, Personification and Types of Poems