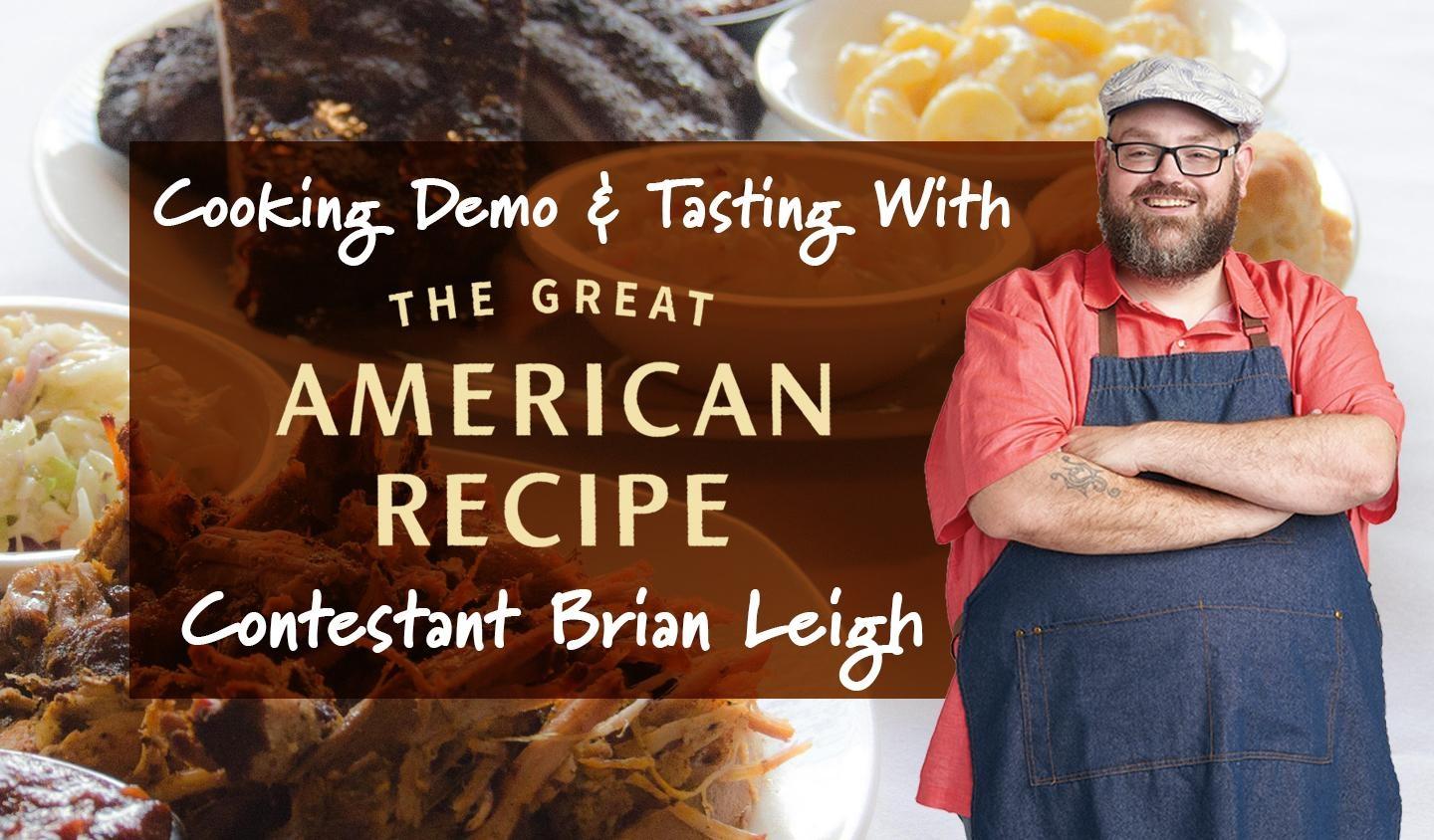 Free Event
Cooking Demo & Tasting With the Great American Recipe Contestant Brian Leigh
Wednesday, July 6, at 6 PM
Stark County Educational Service Center
6057 Strip Ave. NW
N. Canton, OH 44720
Experience a fun cooking demonstration and delicious food tasting with Brian Leigh, a contestant on THE GREAT AMERICAN RECIPE. The Ohio native will prepare two of his signature dishes. A Q&A session, BBQ basket drawing and meet & greet, plus signing opportunities, will follow the demonstration and tasting. This event is free and open to all. Registration is required.
ABOUT CONTESTANT BRIAN LEIGH
Brian Leigh prides himself on his rustic home cooking infused with his Hungarian and German heritage. Born and raised in Ohio, he now calls Kentucky home, where he cooks hearty, homestyle meals for his wife and family. Growing up in a family of farmers, Brian learned cooking from his mother and grandmother, making everything from scratch, including beef stroganoff, blintzes, oatmeal cookies and marinated cucumbers.